The story of the Wallingford Back-Mine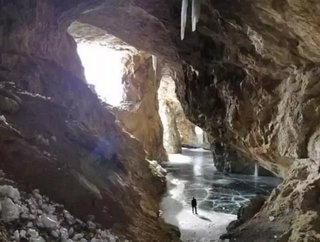 When a mine closes, sometimes its for good. We have looked at some of the worlds most interesting closed mines and the stories behind them, be it a ghos...
When a mine closes, sometimes it's for good. We have looked at some of the world's most interesting closed mines and the stories behind them, be it a ghost town, untouched since the shutters came down or a tourism spot, allowing the general public to marvel at the cultural and historical significance of the one-time mines.
In Western Quebec there is one closed mine that is a hot topic of conversation. The Wallingford-Back Mine, closed in 1972, has become something of an unofficial tourist attraction.
Accessible by snow-shoe, cross country ski, and hiking trails, visitors flock to the mine to skate on the frozen lake during the winter, and hike, rock climb, scuba dive and in some cases zip line.
The catch is however, that due to the dangers presented by the mine (difficult terrain, cracks in unstable rock, no telephone reception) the Quebec Ministry if Energy and Natrual Resources have threatened to demolish the mine in 2017 if the regional municipality of Papineau does not invest money and secure it from trespassers.
A petition has been launched by supporters of the mine, to save the "undeniable richness not only for the Outaouais region, but also for all of Quebec".
Chantal Crête, one of the founders of a group devoted to preserving the mine, believes that demolition is not the answer, as the high footfall of visitors could easily justify it becoming an official tourist site or museum.
What is the Wallingford-Back-Mine?
Located around 60 kilometres' northeast of Ottawa, Canada
The mine was discovered in 1924 by an unnamed prospector. The feldspar and quartz deposit was rumoured to have been sold to George Wallingford, for a bag of potatoes.
That same year, Wallingford sole the rights to the mine to the Canadian Flint and Spar company for a bit more than a bag or potatoes, $12,000 in fact.
It was acquired in 1939 by Consolidated Feldspar, before the International Mineral and Chemical Corporation came in and acquired it (again).
By this point, the Wallingford Back-Mine was the largest mine in North America, with 225,000 tons of feldspar and 150,000 tons of quartz.
 The mine was closed in 1972
.
Photo: Richard Larocque
The September issue of Mining Global Magazine is live!
Follow @MiningGlobal
Get in touch with our editor Dale Benton at [email protected]