[VIDEO] Impact of David Mimran becoming primary stakeholder in Canada's Teranga Gold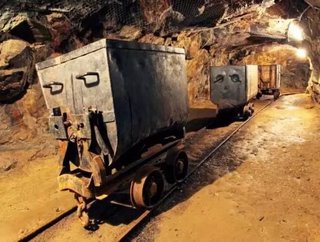 Millionaire David Mimran, CEO of his familys Mimran Group, has become the primary stakeholder in Canadas Teranga Gold after the two sides completed a...
Millionaire David Mimran, CEO of his family's Mimran Group, has become the primary stakeholder in Canada's Teranga Gold after the two sides completed a C$22.7 million private placement.
The Mimran Group is the largest private sector employer in Senegal, which is the same location of Teranga's Sabodala open-pit gold mine. The site has been producing precious metals since 2009, and is the nation's largest commercial gold mine and mill.
RELATED TOPIC: [VIDEO] Gold fever: 5 surprising uses for gold
Teranga intends to use the funds to strengthen its balance sheet as well as complete its strategy for long-term growth. The miner has produced returns of 18 percent this year after an 11 percent drop in the benchmark gold miners index.
"I am truly delighted to welcome David Mimran as a cornerstone investor of Teranga, and as a director, where he will combine his tremendous strategic and operating knowledge and experience in Senegal and West Africa with our own," said Alan R. Hill, Chairman of Teranga. "The Mimran family's commitment to Senegal runs deep and they are highly respected in the country. David's strategic investment in Teranga supports the acceleration of our longer-term growth strategy beyond our current life-of-mine plan."
RELATED TOPIC: Gold industry stock outlook – Will the shine last?
In addition to his focus on Mimran Group, which is a big player in the banking, industrial, shipping and real estate industries, Mimran is also a Hollywood movie producer.
Mimran initially approached Teranga in an attempt to gain technical assistance after obtaining a license to operate as a miner in the African country of Ivory Coast. He now has a 9.9 percent stake in the Canadian gold miner.
RELATED TOPIC: Discover which 5 Canadian gold mines are doing well
In a press release, Mimran said he was impressed with Teranga's "track record of operating and financial discipline, its high-caliber management team and its position as the only large-scale commercial gold producer in Senegal."
Having Mimran working with Teranga will likely open up even more opportunities for Mimran Group in West Africa. Mimran has worked on the board of several major companies in the region, such as Compagnie Bancaire d'Afrique de I'Ouest (C.B.A.O.), which is a private retail and commercial banking group in Senegal.
Stay connected! Follow us on Twitter and like us on Facebook 
Check out the latest edition of Mining Global