World's largest hard rock lithium mine set for expansion with Talison Lithium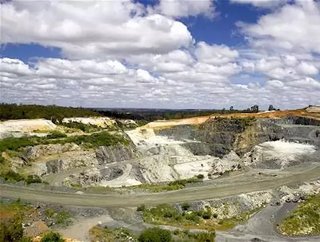 Talison Lithium, a partnershipbetween America's Albemarle and China's Tianqi, has secured approval to further expand the Greenbushes lithium mine in...
Talison Lithium, a partnership between America's Albemarle and China's Tianqi, has secured approval to further expand the Greenbushes lithium mine in Western Australia.
The proposed extension of the world's largest hard rock lithium deposit comes with a series of conditions from the Western Australia Environmental Protection Agency; these include the protection of the threatened black cockatoos, unique to Australia's south-west region. 
The planned expansion would allow Greenbushes to increase its lithium concentrate output to around 1.95 million tonnes per year, in line with the surge in demand for the key metals needed in the manufacture of batteries for the electric vehicle revolution.
The $361mn expansion, announced in 2018, involves the construction of a new lithium concentrate plant capable of producing 520,000 tonnes per year of chemical-grade lithium concentrate. If final approval is granted from Western Australia's environment minister construction will start later this year. 
SEE ALSO:
To Infinity and Beyond? - How Infinity Lithium is poised to support the EV revolution
TechMet: Understanding the tech metals revolution
Wesfarmers makes $544mn bid for Australian lithium miner Kidman Resources
Read the latest issue of Mining Global here
Talison Lithium and its predecessor companies have been producing lithium from the Greenbushes Lithium Operations for over 25 years and the Greenbushes area is recognised as the longest continuously operated mining area in Western Australia. 
Tin mining commenced in the Greenbushes area in 1888 and mining of tantalum commenced in the 1940s. Initial development of the lithium ore body at Greenbushes commenced in 1983 and the first lithium processing plant was commissioned in 1985. Since that time, the lithium processing plant has been expanded several times to produce a range of lithium concentrates.
Talison Lithium completed its most recent expansion of the Greenbushes Lithium Operations in mid 2012.
Lithium ore (spodumene) at Greenbushes is mined from the fresh, un-weathered zones in the pegmatite that are exposed in the open pits.
Mining is traditional drill and blast method with ore graded and stockpiled according to its mineralogical characteristics and grade. Waste material is trucked to designated areas within the site where it is contoured and replanted as part of an ongoing rehabilitation plan.