Supply Chain & Operations
2016: a difficult year for South African mining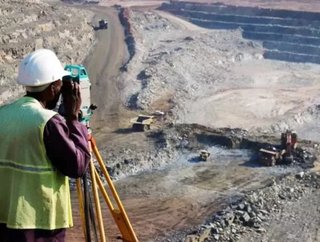 South Africas mining industry faced a difficult 2016, with an increase in short-term volatility, increased pressure on operating models, regulatory unce...
South Africa's mining industry faced a difficult 2016, with an increase in short-term volatility, increased pressure on operating models, regulatory uncertainty and – a common theme we hear, subdued commodity prices.
In a report titled "SA Mine" – the eigth edition from PwC which looks at the trends in the South African mining industry, Michal Kotzé, Mining Industry Leader for PwC Africa says: "Companies had no choice but to cut back on new developments, re-focus on profitable production rather than maximum production and to save costs.
"The long-term nature of mining investments translates into a significant lag in the supply response to price changes. This lag contributes to the cyclical nature of the mining industry. Although there is no consensus, we have probably reached the bottom of the cycle, but may stay here for some time."
Highlights from the report:
Market capitalisation:
Market capitalisation in 2016 increased as a result of a notable increase in market capital of gold mining companies, as well as a small increase in platinum mining companies
Crunching the numbers, of the 31 companies analysed – the market capitalisation rose to R560 billion, which constitutes to an increase by 45 percent
Compare that with last year (June 2016/June 2015) – market capitalisation was R386 billion
Looking a little further, market capitalisation increased to R578 billion as of 21 August 2016
Closer look at commodities
The highest earning commodity in South Africa in 2016 was – you guessed it, coal
This is despite a revenue share decreasing marginally to 29 percent from 2015
Coal mining revenue in total increased by R1.3billion
Platinum group metals share of mining revenue increased by R8.6billion in 2016, from R87 billion back in 2015
Gold's share saw an increase from 15 percent in 2015 to 20 percent in 2016, and Iron ore continued its downward trend from 14 percent in 2015, to 10eprcent in 2016
Financial performance
Total revenue increased by 2 percent (R7 billion) from 2015
As a result of higher production, the platinum companies' revenue increased by 11 percent (R12 billion)
Gold was also another commodity that saw another increase on the back of higher gold rand prices
Operating expenses increased by R12 billion, a "testimony to the various savings initiatives implemented by management, including reduction in marginal production, renegotiation of supply agreements and a reduction in overhead structures"
Labour costs however, are still the biggest cost component in the local mining industry – with an increase by 5.2 percent but an actual 2 percent decrease due to staff reductions
2016 saw companies make substantial efforts to restructure balance sheets, preserve cash and contain costs
Liquidity is still a big concern, but successful capital raisings and debt restructurings are offering a glimmer of hope that investors are still placing faith in the industry
Mine safety
Some great news no matter what the rest of the industry looks like – mine safety is improving significantly. Fatalities are showing a declining trend over the last five years, "substantially better than they were 20 years ago"
The September issue of Mining Global Magazine is live!
Follow @MiningGlobal
Get in touch with our editor Dale Benton at [email protected]