Supply Chain & Operations
4B Mining Participações acquires majority ownership of MPP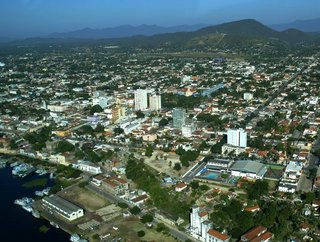 4B Mining's short-term plan is to bring the Corumba project into commercial production next year, supplying a high-grade low impurities iron ore
4B Mining Participações has acquired 51% ownership and operational control of Mineração Pirâmide Participações (MPP).
MPP owns the Corumba iron ore and manganese project in the City of Corumba, State of Mato Grosso do Sul, Brazil. 4B Mining's short-term plan is to bring the project into commercial production next year, supplying a high-grade low impurities iron ore lump product.
The company expects to ramp up production to 1.2Mt/year in the second year of operations upon granting of its iron ore mining concession, potentially reaching up to 2.1Mt /year in the third year. The Corumba Project is a straightforward high grade DSO project with no need for drilling and blasting.
In a statement, 4B Mining said it is fully funded to develop the Corumba project and entered into a long-term contract "with one of the largest iron ore traders in the world" for the sale and purchase of 100% of the iron ore to be produced from the Corumba Project during the first five years.
Patrick Panero, president and ceo, said it looks forward to finalising the restructuring of MPP and starting production of high-grade low impurities iron ore lump in 2022.
"Our Fe Sales Strategy provides the basis for a quick ramp up of our production, while pursuing resource definition of a potential high-grade, low impurities, manganese deposit, and to further define and confirm the resources and reserves of our iron ore project," he said. 
4B Mining is fully committed to operating under rigorous ESG policies and expects to greatly and positively impact the lives of the surrounding communities and of those with whom we will work.
Paulo Gouvêa, Chairman, said: "This is the first transaction led by a team that has been working together for over two years now. Brazil has a long list of high-quality mid-sized projects and operating mines that are ready to take part in a past-due consolidation."
Sigma Lithium recently announced it is mobilising its workforce and equipment on site for pre-construction activities in its Grota do Cirilo lithium project. 
This pre-construction stage comprises the execution of the earthworks to build the foundation and infrastructure of the production plant, involving moving over one million cubic meters of terrain and employing approximately 180 contractors. Completion of this stage is expected within three months.