Supply Chain & Operations
African Consolidated Resources plc Announces Board Shuffle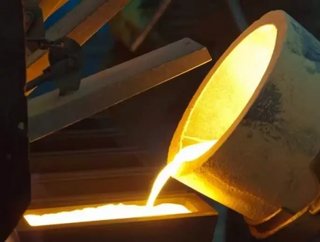 African Consolidated Resources plc has announced important board changes as the company gears up to bring its flagship Pickstone-Peerless Gold Project i...
African Consolidated Resources plc has announced important board changes as the company gears up to bring its flagship Pickstone-Peerless Gold Project in Zimbabwe into production.
The AIM-listed resources and development company has appointed a new chairman of the board, William Battershill, who is a highly experienced businessman with an extensive background in the Southern African industrial sector.
Battershill (53), who was born in Zimbabwe, has built an illustrious career in the African steel industry. 
He founded a steel trading business in 1985, which eventually developed into JSE listed BSi Steel Limited ('BSi Steel'), a leading steel distributer focused in sub-Saharan Africa. 
Battershill has been Group Executive Chairman of BSi Steel since 2009.  BSi Steel employs over 1,000 people in over 20 operations situated in South Africa, Zimbabwe, Mozambique, Zambia, Democratic Republic of Congo and Ghana, and also has an interest in a Swiss based trade finance business and commodities trading operation.
He also holds a number of partnerships and directorships as well as 15,700,395 ordinary shares of £0.01 each in the Company, representing 1.85 percent of the issued share capital of AFCR.
Eric Diack has been appointed Non-Executive Director and brings with him a vast understanding of the sub-Saharan African industrial and mining landscape with board level experience from major companies including AcelorMittal, Aveng, AMIC, Adcock Ingram, Bidvest and Anglo American Ferrous and Industries.
Diack, who achieved his Bachelor of Accounting in South Africa and served articles at Ernst & Young, moved into the diversified industrials and engineering sector in 1982 at Dorbyl Ltd.
He moved to Anglo American Industrial Corporation in 1996 serving as an Executive Director and was subsequently appointed at Finance Director of the corporation. He holds no shares in the Company.
Staying within the Anglo group companies for a number of years, Diack eventually held the position of Chief Executive Officer of Anglo Ferrous Metals Divisions. 
Diack has also served as a director of both Adcock Ingram and ArcelorMittal and has been integral in the negotiation and successful conclusion of multiple transactions during his corporate and entrepreneurial career.
Roy Pitchford, current Acting Chief Executive Officer will become the company's permanent CEO while Roy Tucker, AFCR's current chairman will transition into the role of Finance Director. He remains as company secretary.
Outgoing Chairman, Tucker said: "As we refine our investment proposition, and steer the Company towards commercial gold production in the near term from our flagship Pickstone-Peerless Project in Zimbabwe, so too must our board develop and evolve to ensure the right balance of corporate and industry expertise to execute these plans in a capital efficient manner. 
"With this in mind, I am delighted to announce the appointment of Will and Eric, both highly distinguished figures in the Southern African business sector, who will provide invaluable support to our operations and strategic direction over the coming months. 
"These two new directors, together with our now permanent CEO Roy Pitchford, have the requisite skills to drive operational progress and corporate development."