Supply Chain & Operations
Alamos Gold breaks ground on phase III of Island Gold Mine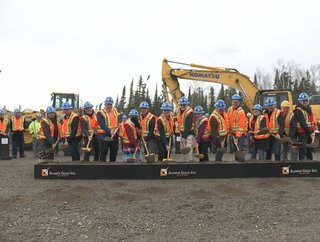 Alamos Gold's Island Gold Mine is set to expand from 1,200tpd to 2,000tpd and yield an average 236,000 ounces of gold per year
Alamos Gold has broken ground on phase III of the Island Gold Mine in Canada which is expected to expand from 1,200tpd to 2,000tpd following the completion of a shaft in 2025, and yield an average 236,000 ounces of gold per year.
President and CEO John A. McCluskey said its potential has grown from 1.8mn ounces of mineral reserves and resources to 5.1mn ounces, and by further investing in the third phase, it will "more than double" the mine life. The Phase III Expansion study published in July 2020 outlined a 16-year mine life.
"This mine will be an economic engine for this region for years to come, and positively impact the closest town of Dubreuilville and surrounding communities," he said.
The Honourable Greg Rickford, Ontario Minister of Northern Development, Mines, Natural Resources and Forestry, said the Island Gold expansion will help strengthen the Algoma economy and will bring "good-paying jobs and prosperity throughout the region". During the construction phase of the expansion, employment is expected to double to 1,200 jobs.
An updated mine plan is expected to be released mid-2022.
The addition of a shaft connected to low-carbon intensity grid power in Ontario will support higher mining rates with a smaller mobile fleet of haul trucks resulting in significantly lower diesel consumption, which is expected to drive a 35% reduction in greenhouse gas emissions over the Phase III mine life.
The Honourable Todd Smith, Ontario Minister of Energy, said its government has reduced electricity prices for large industrial customers like Alamos Gold by 15% through its Comprehensive Electricity Plan.
For the year ending 2021, Alamos Gold's global proven and probable mineral reserves increased 4% to 10.3mn ounces of gold (202mn tonnes ("mt") grading 1.58 grams per tonne of gold ("g/t Au"), with grades also increasing 5%, reflecting higher grade additions at Island Gold and Mulatos. Mineral Reserves were more than replaced at all operations and by 166% of depletion.
Young-Davidson's Mineral Reserves increased 5% to 3.4mn ounces (43.7 mt grading 2.42 g/t Au), extending its Mineral Reserve life to 15 years.
Island Gold's Mineral Reserves increased 2% to 1.3mn ounces (4.1 mt grading 10.12 g/t Au) with grades increasing 4%.
Mulatos' Mineral Reserves increased 14% to 1.5mn ounces (29.4 mt grading 1.64 g/t Au) with a 32% increase in grades reflecting the addition of higher-grade underground Mineral Reserves at Puerto Del Aire, next to the main Mulatos pit.