Supply Chain & Operations
AMAX Partnership Receives New Ghana Gold Mining Contract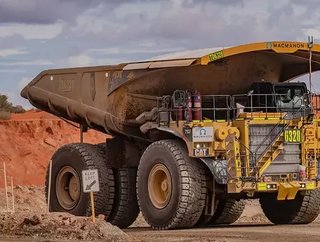 AMAX has been awarded a mining contract for AngloGold Ashanti's Iduapriem gold mine, which will support the local economy and community development
AngloGold Ashanti is responsible for four of the five gold mining operations in Africa. The company has experienced continued growth over the years, including increased production from 1.538 mega ounces (Moz) in 2019 to 1.603Moz in 2020 - due to record production in Geita and strong production figures at Kibali and Iduapriem. 
AngloGold has now accepted a five-year contract with the AMAX consortium, which is a joint venture between Perenti Global's African Mining Services (AMS) and Ghanaian mining service company MAXMASS. The agreed contract will provide the company with A$470mn of gold production at the mine at Iduapriem in western Ghana. 
Maintaining High-Level Gold Production 
The contract marks an extension of AngloGold's Iduapriem mining output, which has been managed by AMS since 2012. It will also provide Perenti with an increased amount of work in hand - valued at around A$280mn. Mark Norwell, Chief Executive Officer and Managing Director at Perenti Mining, has expressed how the contract extension will support AMS's continued transformation. "We're delighted to be extending our relationship with our long-standing client, AngloGold Ashanti," says Norwell. "AMS has a reputation for delivering excellence while generating enduring value and certainty for stakeholders and the award of this new contract at a site where AMS has previously operated for AngloGold Ashanti provides further support for that reputation."
AMS has operated in Ghana for 30 years and provides continued local support. Paul Muller, Chief Executive Officer at Perenti Mining, has discussed the company's acceptance of the partnership with MAXMASS and what it will bring to the local economy. "We have a strong commitment to support and build local [capacity] to generate social and economic value for the regions in which we operate," says Muller. 
"Under this contract, and through the AMAX joint venture, we expect to continue to support the many local businesses that have become important suppliers and contractors to our operations under previous contracts. [...] The joint venture also expects to employ more than 475 Ghanaians with approximately 40% of the workforce employed from the surrounding local communities and the remaining 60% from other regions within Ghana."
For more mining insights, check out the latest issue of Mining Global magazine.