Supply Chain & Operations
American Battery lithium drill results 'beyond expectations'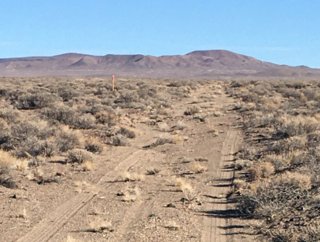 Initial exploratory drilling programme at Tonopah Flats Lithium Project consisted of 16 targeted drill holes
American Battery Technology Company's drill results from its initial exploratory subsurface drill program at its Tonopah Flats Lithium Project in Big Smoky Valley, Nevada, are 'beyond expectations'.
CEO Ryan Melsert said the drilling indicates a widespread lithium mineralisation that is consistent in both area and depth throughout the sampled materials.
The initial exploratory drilling program consisted of 16 targeted drill holes on ABTC's 10,340 acres of lithium-bearing claims, and was guided by surface sampling results collected in early 2022. The project encompasses 517 unpatented lode claims covering approximately 10,340 acres.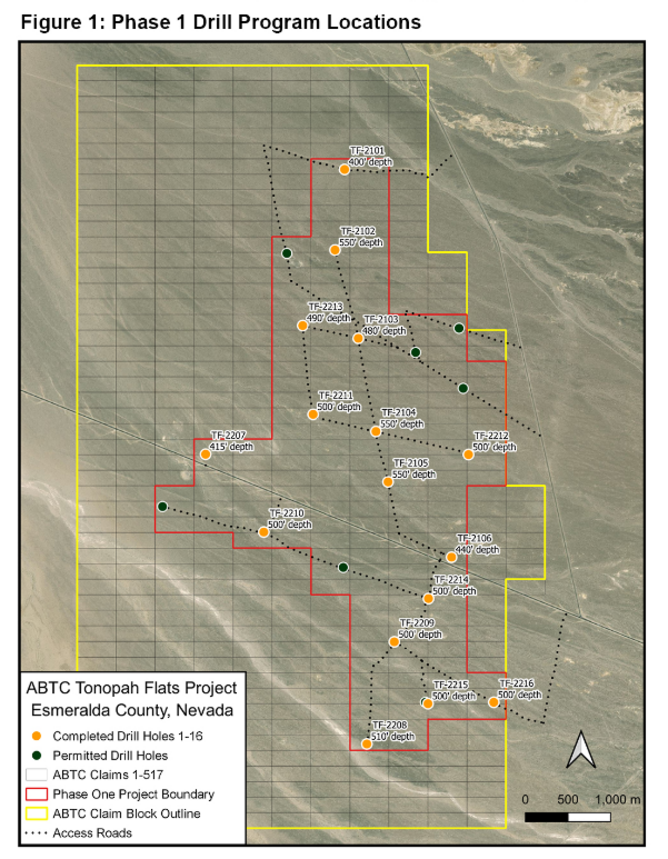 "We look forward to expanding these drilling, sampling, mapping, geochemical, and analysis efforts to be able to fully define and quantify this resource moving forward," said Melsert.
"These sampling and characterisation efforts provide the foundation for the validation and commercialization of our internally-developed selective lithium leaching and lithium hydroxide manufacturing technologies that are critical to solving our domestic and global critical battery metals challenges."
The results from the first 16 drill holes indicate limited overburden with a significant near surface, 500-ft or better, thick lithium enriched area of mineralization, said ABTC Chief Resource Officer Scott Jolcover.
"We aim to maximise our step-out and build upon the initial drill hole program to shape our drill targeting and understanding of the area. While our holes are intentionally wide spaced at this time, the consistency of grade throughout the current results should lead to a very low strip ratio in a surface mining scenario."
ABTC drilled approximately 7,895-feet in this Phase 1 program and based on these results the company intends to further expand these exploration efforts to continue to advance this project.
ABTC, in collaboration with DuPont, was recently awarded a $4.5M grant from the US Department of Energy to build and operate a multi-ton per day demonstration-scale system to accelerate the commercialization and scale-up of this critical lithium manufacturing technology.
Highlights from Phase 1 drilling programme
Shallow Overburden Anomalous lithium concentrations were measured at very shallow depths, less than 50 ft below the surface in many cases, indicating that low-cost and low-strip ratio techniques can likely be applied to access these near-surface lithium-bearing sedimentary materials
Consistent Lithium Concentrations Lithium concentrations above the reference cutoff concentration of 300 ppmw were observed in every drill hole, in consistent concentrations throughout a large percentage of the total sampled depths, and with significantly higher peak concentrations observed in many sample holes (see Table 1), which makes this deposit especially attractive to the internally-developed ABTC processing train
Depth of Mineralisation The drilling infrastructure employed in these explorations was able to drill to a depth of approximately 500-ft, and in several of these drill holes the significant mineralization of lithium is still present at these depths, indicating that the anomalous lithium presence could extend even beyond the sampled depths (see Figure 3)
Breadth of Exploration With these initial 16 drill holes a wide breadth of ABTC claims have been explored, and when considering a 0.5-mile radius area of influence (AoI) around each drill hole, approximately 4,990 acres out of 10.320 acres of total claim area has been explored within this Phase 1 program
Magnitude of Deposit With the anomalous lithium concentrations observed throughout the detailed exploratory drill holes, and throughout the listed sampling depths, the ABTC team is excited to accelerate the further exploration and characterization of these claims to advance this deposit to an inferred, indicated, and measured resource through the established S-K 1300 guidelines
Next Steps ABTC will use the results from this Phase 1 program to develop a step-out drill program, Phase 2, to further characterise the deposit. Additional drill results on Phase 2 will aid in the determination of area-wide grade and thickness assessment of the in-situ amount of lithium in order to progress this deposit to a quantified resource.