Supply Chain & Operations
Anglo American: fighting the joint epidemics of HIV and TB in South Africa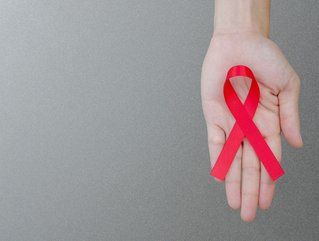 As part of our look at World AIDS day 2017,  Stefaan Van der Borght, Global Head of Health, Anglo Ame...
As part of our look at World AIDS day 2017,  Stefaan Van der Borght, Global Head of Health, Anglo American discusses how the mining company fights the joint epidemics of HIV and TB in South Africa - Part 2
The work isn't over yet – looking to 2030
The progress in fighting these epidemics has not been achieved by one government or one organisation alone. It is by working together, across industries, governments, businesses and civil society, that a real difference is made. But it cannot stop here – there are still 37 million people worldwide infected with HIV. In December 2016, we signed a Memorandum of Understanding with the Joint United Nations Programme on HIV/AIDS (UNAIDS) as part of our reinvigorated role in the global fight against AIDS. Ending AIDS by 2030 is a Sustainable Development Goal and if this is going to be achieved, collaboration and action must continue and TB must be fought alongside HIV, to maximise the chance of ridding affected communities and people of these diseases.
Case study: INH programme in Rustenburg
During 2016, Anglo American's Platinum division expanded its single-dose isoniazid (INH), an antibiotic used to treat TB, prevention therapy programme.
Following a full review of its TB and HIV management programmes, the Platinum unit has achieved a significant improvement in performance across incidence rates, disease management programme enrolment and treatment uptake. The review examined the people, processes and technologies used, and the resulting plan included: increasing staff numbers and training opportunities; managing seamless referrals and the introduction of red flags to trigger follow up of defaulters and those not enrolled on the disease management programme; the use of the Tuberculin test, designed to indicate if people have ever been exposed to TB, and the availability of INH prophylactic therapy.
Related stories:
HIV/Aids in the mining industry: what are we doing about it?
Read the latest issue of Mining Global here
De Beers, Anglo American sign MoU to propel Botswanan economy and growth
Between January 2015 and November 2016, the cumulative number of 'high risk' employees started on INH prophylaxis was 5,522. The follow-up of individuals with known HIV-positive status who had not joined the programme saw just over 96% of people enrolling. Between 2013 and October 2016, the registration on HIV disease management increased by 18% and enrolment on ART increased significantly by 52%. Of the individuals on the TB disease management programme, the proportion of ART uptake increased. This demonstrates how the uptake for treatment for TB has indirectly led to more people receiving ART, combatting the two illnesses at the same time and having more impact.
This treatment programme has resulted in a decrease in TB incidence over the past three years – with a reduction in both pulmonary TB and extra-pulmonary TB. Against the backdrop of the 'test and treat' treatment guideline and the 90-90-90 target set by UNAIDS, Anglo American's Platinum business is continuing to work towards meeting these new targets. In addition, it is strengthening its partnerships with district health facilities and other social partners to ensure that any gaps in the prevention, treatment and care space are identified and managed.