Supply Chain & Operations
Anglo American furthers its adoption of hydrogen fuelling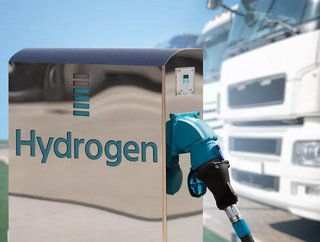 Anglo American plans further exploration of hydrogen projects as it encourages the use of hydrogen for mobility in the mining industry
Following an announcement of successful hydrogen implementation at a facility in Chile, Anglo American continues to develop its use of hydrogen for mining operations. Alongside South Africa's Department of Science and Innovation, the South African National Development Institute (SANEDI), Engie and Bambili Energy, the company is working on a feasibility study to assess the value of exploring a hydrogen valley along the industrial corridor of Johannesburg. 
The study will consider three key areas: 
Johannesburg - reaching as far as Rustenburg and Pretoria

Durban, including the city and Richards Bay

Limpopo province around Anglo American's current platinum group metal mines
Anglo American has also identified nine pilot projects to take place across the hubs, which the company will prioritise for the sights and involving the transport, industrial, and construction sectors. 
'The opportunity to create new engines of economic activity through hydrogen has been validated through this feasibility study with our partners', says Natascha Viljoen, Chief Executive Officer of Anglo American's PGMs business. 'As a leading producer of platinum group metals (PGMs), we have for some years been working towards establishing the right ecosystem to successfully develop, scale-up and deploy hydrogen-fuelled solutions. These include investing in innovative ventures and enabling technologies, as well as forging wide-ranging collaborations across industry, to fully harness the transformative potential of green hydrogen for our economy in South Africa'.
As mentioned in a previous article, the organisation has previously explored hydrogen power, including hydrogen production technology at its Mogalakwena PGMs mine and developing solutions for the use of hydrogen to power its vehicles. It also hopes to promote the use of all-electric and the adoption of hydrogen fuel cell vehicles. In order to achieve this, it will work towards providing suitable fuel cell electric vehicles suitable for end-user demand. 
For more mining insights, check out the latest issue of Mining Global Magazine.