Supply Chain & Operations
Anglo American's Q4 output rises on Brazil mine strength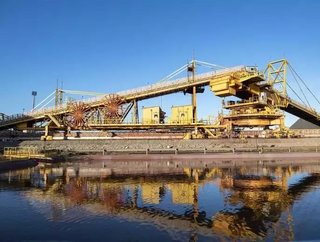 Anglo American has reported a 4% increase in fourth-quarter production, driven by successat its Brazilian Minas-Rio mine. Mark Cutifani, Chief Executiv...
Anglo American has reported a 4% increase in fourth-quarter production, driven by success at its Brazilian Minas-Rio mine.
Mark Cutifani, Chief Executive of Anglo American, commented: "We have delivered our full year production targets across the business. Production is up 4% for the quarter led by the continued successful ramp-up at Minas-Rio in Brazil. 
"Increased production at Metallurgical Coal in Australia was offset by the drought in Chile impacting water availability at Los Bronces, as well as the anticipated lower production from De Beers as Venetia transitions to underground in South Africa and Victor reached the end of its mine life in Canada. As planned, we received the operating licence for the tailings dam raise at Minas-Rio before the end of 2019."
SEE ALSO:
Anglo American agrees $525mn deal for Sirius Minerals
Anglo American receives operating licence for Minas-Rio tailings facility
Sirius Minerals: Economic and sustainable excellence in mining
Read the latest issue of Mining Global here
Key highlights:
A 10% increase in platinum and palladium volumes due to higher grades and throughput.

Strong performance from Collahuasi as well as productivity improvements at Los Bronces have partially mitigated the impact of production losses at Los Bronces due to the continued drought.

Continued strong performance from the Bulks business, reflecting the stability of operations under the Operating Model and progress in driving P101 levels of equipment performance to industry best practice and beyond.

Minas-Rio continued its strong operational performance, with 6.2 million tonnes of high-grade iron ore production in Q4. The tailings dam raise operating licence was received in December 2019.

Kumba iron ore production of 11.8 million tonnes reflected improved run-rates following maintenance earlier in the year.

Metallurgical coal production increased by 11% to 6.3 million tonnes due to the timing of longwall moves, as well as improved wash plant throughput and equipment efficiency.