Supply Chain & Operations
Appian Capital makes Sibanye-Stillwater Brazil mines claim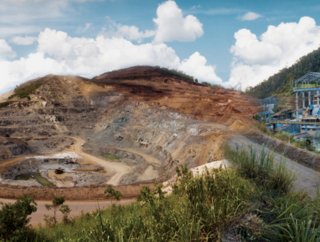 Appian Capital claims "unlawful failure" over a US$1.2bn deal involving two mines in Brazil but Sibanye-Stillwater rejects "strategy and substance"
Appian Capital is seeking compensation from Sibanye-Stillwater over what it claims is an unlawful failure to close on a transaction worth US$1.2bn involving two mines in Brazil.
The sale relates to two SPAs to which Sibanye-Stillwater had committed to acquire both Atlantic Capital and Mineracao Vale Verda, according to Appian Capital.
Sibanye-Stillwater incorrectly stated that a "material and adverse event" had occurred at the Santa Rita mine, claims Appian Capital, which believes the charaterisation is false, damaging and defamatory.
In response, Sibanye-Stillwater said it rejected both Appian's "apparent strategy, and the substance of its comments".
"Its public characterisation of the geotechnical event experienced at Santa Rita is both superficial and wrong," it states.
"As Appian is aware, disputes arising from recent events are to be resolved by the English High Court. If Appian decides to commence proceedings, we shall vigorously defend our position and are confident that we will prevail.

"In the meantime, we do not intend to comment publicly each time Appian attempts to disrupt the public or market perception of Sibanye-Stillwater."
Last month Appian Capital sold its royalty and credit positions in Harte Gold to Silver Lake Resources.

Sibanye-Stillwater announces 'record results' in 2021
Profit increased by 13% to R33.1bn (US$2.2bn) from R29.3bn (US$1.8bn) for 2020
Headline earnings for the year increased by 27% to R36.9 bn (US$2.5 bn) from R29.1bn (US$1,8 bn) for 2020
Solid operational performance with all operating segments achieving annual production guidance
SA PGMs achieved lower AISC of R16,982/4Eoz (US$1,148/4Eoz), against industry trends.
Consolidation synergy cost benefits continue
19% increase in net cashflow from operating activities to R32.3 bn (US$2.2bn) and an 88% increase in adjusted Free Cash Flow to R37.4 bn (US$2.5bn)
Net cash increased further to R11.5 bn (US$719 m) on December 31 2021
Final dividend of R5,3 bn (US$342 m) or 187cps (US48.68 cents per ADR)
Full year dividend yield of 9.8%
Significant progress made on green metals strategy. Strategic positions secured in key jurisdictions
Commenced with project capital expenditure on K4, Burnstone and Klipfontein projects