Supply Chain & Operations
AuKing Mining starts operations at Copper-Zinc project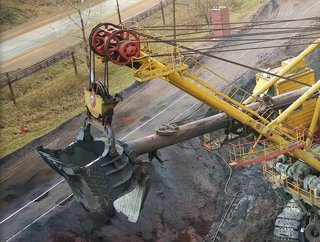 AuKing Mining Ltd starts 7,000-metre 30-hole drilling programme at "underexplored" Koongie Park Copper-Zinc Project in Western Australia
AuKing Mining is transparent about its ambition to become a mid-tier copper, gold, and silver producer. The company targets the transformation of itself into a substantial mining group with a primary focus on the acquisition and subsequent development of near-term copper, gold, and other base metals groups. As the miner kickstarts its 30-hole drilling programme in a bid to increase its output, the copper-zinc project at Koongie Park offers the opportunity for AuKing Mining to establish itself and get its strategy for growth underway. 
Covering an estimated 7,000 metres, the Western Australian project will make use of both a reverse circulation rig - previously mobilised to Halls Creek that commenced drilling early August - and a multi-purpose rig to drill pre-collars before converting over to complete diamond drilling at lower levels beneath the surface. In a mission to test mineralisation at depths between 130 to 900 metres, the company has selected 30 highly prospective holes across the San Diego, and Onedin deposits that it hopes will uncover unexplored and high-valuable copper and zinc deposits. 
Up-and-coming miner targets underexplored deposits in Western Australia
"We are very pleased to have commenced the company's first drilling programme at the highly prospective Koongie Park copper/zinc project in Western Australia," says AuKing Managing Director Paul Williams. "In a competitive mining and exploration environment, we have assembled the drilling crews, experienced exploration personnel and associated resources, despite the issues associated with ongoing lockdowns and border restrictions.
Targets of note regarding the drilling programme's overall goals include: 
The generation of mineralised intersections for future reporting

The testing of potential mineralised extensions 

The obtainment of fresh samples for further metallurgical test work 

The equipping of drill holes for follow-up downhole geophysics to provide possible identification of off-hole conductors for drill hole targeting in the near future
AuKing Mining hungry for potential success
Theoretically, the project should take roughly three months to complete, with the first assay results expected in September. 
"We have a number of high priority drill targets and anticipate that AKN's drilling programme will provide the basis for regular result updates over the coming weeks and months," Williams continues. "These results are also expected to establish the platform for an updated JORC resource before the end of the year."
While still relatively unknown, the ambitious mining company has begun its determined progression towards having a name and reputation established as a mid-tier developer and explorer. AuKing's aspirations may be bold, but the company's belief that it can succeed in this latest project seems to be a step in the right direction.