Supply Chain & Operations
Azure Minerals wins big on high-grade nickel-copper hit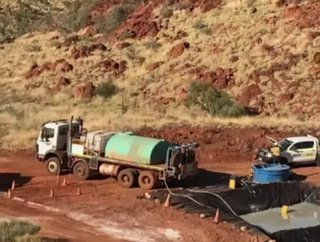 Mineral exploration company Azure Minerals produces record high-grade nickel-copper sulphide at its Andover mine project in Western Australia
Azure Minerals' latest results from its nickel-copper deposit of its Andover Project has succeeded in turning more than a few heads. The Western Australia drilling site proudly produced some of the highest grade mineralisation results recorded at the mine, spurring Azure Minerals forward to continue its exploration.
Promising results delivered by Australian mineralisation site
Assay results at the VC-07 East nickel-copper deposit which, in some cases, exceeded the company's expectations were as follows: 
4.1 metres at 3.34% nickel, 0.87% copper and 0.14% cobalt from 238.7 metres downhole within 8.4 metres at 2.58% nickel, 0.71% copper and 0.11% cobalt from 234.4 metres

4.7 metres at 2.93% nickel, 0.40% copper and 0.12% cobalt from 390.7 metres downhole

4.5 metres at 2.72% nickel, 0.59% copper and 0.12% cobalt from 402.9 metres downhole within 22.6 metres at 1.71% nickel, 0.83% copper and 0.08% cobalt from 389.1 metres
"We're moving quickly to determine the size and economic value of the deposit by progressing both the maiden mineral resource and the development studies programme towards publication next year," says Azure Minerals Managing Director, Tony Rovira.
"The ongoing resource definition programme continues to deliver substantial mineralised intersections, including these latest results which are some of the highest-grade drill hits received to date.
"Importantly, the ongoing drill programme continues to expand the deposit both along strike and closer to surface.
"VC-07 East is shaping up to be a significant nickel-copper sulphide deposit with consistent broad widths of mineralisation, including internal massive sulphide zones that host high grades of nickel and copper."
No rest for the wicked: full steam ahead for Azure Minerals
The site never sleeps. Drilling courtesy of three rigs takes place 24/7, endeavouring to extend resource definition drilling to aid a maiden mineral resource prediction. Shares of the VC-07 East have been priced as high as 14.1% higher intra-day to a total of 40.5 cents.
Rovira adds, "With the nickel price on a strong upwards trend, recently breaking through US$20,000 per tonne, and the copper price near all-time highs, Andover's timing is very opportune."