Supply Chain & Operations
Bens Creek Group starts underground mining of HVA coal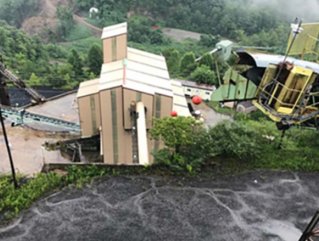 News of Bens Creek Group starting underground mining of HVA coal follows Ramaco Resources closing previously announced acquisition of Ramaco Coal
Bens Creek Group has started underground mining for production of High Vol A (HVA) coal.
CEO Adam Wilson said its auditors, PKF Littlejohn, and nominated adviser, Allenby Capital, were in attendance this week with the management team of Bens Creek to see the launch. The group is a holding company that owns and operates the Ben's Creek mining project in West Virginia, USA, which supplies the steel industry.
In a brief statement to the London Stock Exchange, Wilson said the product enhances its offering to Integrity Coal Sales, its offtake partner, and the addition of HVA "will further add value to our business". Prices are currently around $468 per metric tonne.
Metallurgical coal, a form of hard bituminous coal, is grouped into four categories: hard coking coal (HCC), pulverized coal for injection (PCI), High Vol A (HVA) and High Vol B (HVB) coals. Pricing has historically been significantly higher than for that of thermal coal.

Most metallurgical coal in the US is produced in the Appalachian Basin in the States of Alabama, Pennsylvania, West Virginia, and Virginia.
Ramaco Resources recently closed the previously announced acquisition of 100% of the equity interests of Ramaco Coal, an entity owned by an investment fund managed by Yorktown Partners, and certain members of the company's management, through subsidiary Ramaco Development.
Ramaco Coal's current income producing assets primarily consist of land holding and coal royalty producing subsidiaries, including fee ownership of approximately 42mn tons of metallurgical coal reserves.
The vast majority of Ramaco Coal's metallurgical coal reserves are currently leased to the company. Merging the Ramaco Coal land and royalty interests will have "a positive and immediately accretive financial impact" on the Central Appalachian coal mining operations, according to a statement.