Supply Chain & Operations
Berco's Innovation In Heavy Machinery Components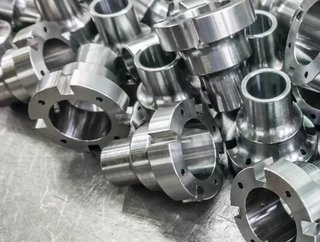 Metal components manufacturer, Berco is responsible for the production of heavy-duty machine parts for mining applications
Berco is a subsidiary of the ThyssenKrupp Forged Technologies Business Unit, which produces metal components like crankshafts, connecting roads, front axles and undercarriage components. The company provides state-of-the-art mechanical solutions for its wide customer base from resources to mobility industries.
Current Developments at Berco
Berco is continuously innovating with its undercarriages and other components for the mining industry through extensive research and development collaborations with Francesco Grenzi, Executive Director of R&D. The company has over 100 years of experience in mining, manufacturing and supplying heavy-duty components for the world's leading heavy-duty machinery OEM - and to the aftermarket. "Universally renowned for the very high quality of its products, Berco's reputation is further bolstered by its dedication to providing tailor-made and innovative solutions for applications that operate in both unique and extreme conditions," says Grenzi. 
Catering To Industry Challenges
Due to the high intensity of work that its components have to endure, Berco faces some rather challenging feats of engineering. Its developments are directly affected by the demands of the industry. For example, the company is currently working on component developments that will last a lot longer, which will ultimately reduce the frequency of replacement parts. "Because of the work efficiency of the most advanced mining excavators, as well as the extremely different working modes used in the open-pit mines, the goal of achieving 20,000 maintenance-free hours was indeed a difficult one," Grenzi says. 
The company must also cater to the level of mobility for each machine. Heavy-duty haulage machines use carburised bushings to reduce the speed of wear, as they move frequently. On the other hand, a less mobile machine may require undercarriage parts that will endure different forms of wear. Although these machines may not be subjected to the speed of wear they could still experience cracking of bushings. 
While Berco is a desirable supplier of tailor-made components, the component will further develop upon its existing applications as it gains insight from research and development.