Supply Chain & Operations
BHP to invest US$5.7bn in Jansen Stage 1 potash project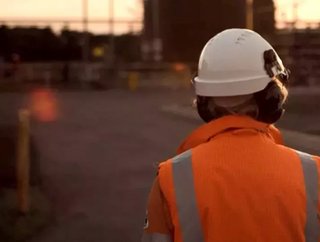 Australian mining titan, BHP, to invest US$5.7bn in capital expenditure in the Canadian Jansen Stage 1 potash project as it focuses on expandable assets
BHP has announced its investment into the Canadian Jansen Stage 1 potash project, providing a statement of US$5.7bn in capital expenditure to help operations get underway. With the tantalising potential to produce a fantastic 4.35mn tonnes of potash per year, Jansen S1 appears to be a valuable asset to BHP's growing portfolio of projects as it pumps more funds into extending its ongoing activities. 
BHP bumps up portfolio following the funding of its latest Canadian mine project
The investment comes following the company's assurance that Jansen S1 aligns neatly with its growth strategy regarding future-facing commodities that are bountiful, expandable, and relatively low in cost.
"This is an important milestone for BHP and an investment in a new commodity that we believe will create value for shareholders for generations," says Chief Executive Officer of BHP, Mike Henry. "In addition to its merits as a stand-alone project, Jansen also brings with it a series of high returning growth options in an attractive investment jurisdiction.
"In developing the Jansen project, BHP has had ongoing positive engagement and collaboration with First Nations and local communities, and with the provincial and federal governments. 
"Jansen is designed with a focus on sustainability, including being designed for low GHG emissions and low water consumption."
The project has a basin position and holds high expectations regarding its promising expansion. Following roughly six years of construction work on the underground potash mine, the first ore extraction is aimed for 2027. Surface infrastructure, a processing facility and product storage building are all due to be built, ensuring the mine's production and efficiency is running at the highest possible level. 
Aussie miner ensures potash mine is set for success
However, BHP is eager to assert its potash dominance in comparison to its competitors' ongoing operations, highlighting the mine's capabilities in stark contrast.
"We anticipate that demand growth will progressively absorb the excess capacity currently present in the industry, with opportunity for new supply expected by the late 2020s or early 2030s," says BHP in a statement. "That is broadly aligned with the expected timing of first production from Jansen. Beyond the 2020s, the industry's long-run trend prices are expected to be determined by Canadian greenfield solution mines. 
"In addition to consuming more energy and water than conventional mines like Jansen, solution mines tend to have higher operating costs and higher sustaining capital requirements.
"Jansen is expected to generate an internal rate of return of 12% to 14%, an expected payback period of seven years from first production and an underlying EBITDA margin of approximately 70% given its expected first quartile cost position."
Currently, 93% of the infrastructure at the mine has been constructed, with 100% completion targeted for the end of 2022. Around 50% of the necessary engineering has also been finished, guaranteeing a welcome de-risk of Jansen S1