Supply Chain & Operations
Bidco makes £3bn cash offer for Kaz Minerals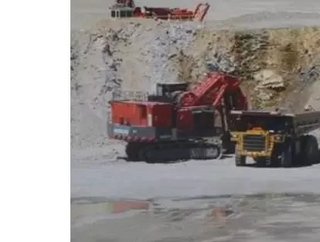 Kaz Minerals' Chairman and Non-Executive Director believe company's long term interests would be best served privately...
Bidco has made a £3 billion cash offer for Kaz Minerals, the Kazakhstan-focused copper producer.
Bidco is a Dutch private limited liability company indirectly owned by a consortium comprising Oleg Novachuk, current chairman of KAZ Minerals, and Vladimir Kim, a non-executive director of KAZ Minerals.
Given market uncertainty and the corporate circumstances of sequential development projects, both executives believe KAZ Minerals' long term interests would be best served as a private company and Bidco has tabled an offer of 640 pence per share.
"We remain confident that the execution of a higher risk, capital intensive strategy remains the optimal long term path for KAZ Minerals, but we recognise that our risk appetite may be misaligned with the preference of many investors in the mining sector," said Novachuk.
News of the deal emerged as Kas Minerals posted its Q3 production update: