Supply Chain & Operations
Canada resource ministers gather amid recession for Energy and Mines Ministers' Conference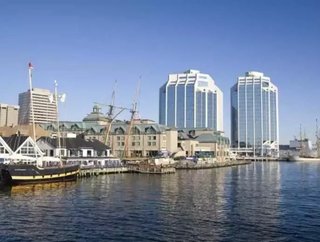 As a source for more than 60 minerals and metals, Canada is one of the leading mining regions in the world. This month the leaders of this region&mdash...
As a source for more than 60 minerals and metals, Canada is one of the leading mining regions in the world.  This month the leaders of this region—Canada's federal, provincial and territorial energy and mines ministers—came together in Halifax, Nova Scotia, to discuss the state of the industry and plans for the future at the 72nd Annual Energy and Mine Ministers' Conference (EMMC).
While Canada remains a leading mining force, it is not without its ups and downs. The current downturn of the Canadian minerals industry was a main topic of discussion during the conference, which released a brief aptly titled Weathering the Storm. The brief acknowledges the downturn head on and presents three topics for consideration, as mining executives and government officials work together to ride out economic difficulties and set the industry up for future success.
According to the brief, the three priority issues to address are:
Improving the regulatory process and clarifying the duty to consult
Addressing the costs of operating in remote and northern Canada
Helping junior companies weather the economic downturn
These are critical issues, especially in an industry that is currently in flux—as the brief states, Canada's mining industry is facing a barrage of issues including a declining trend in commodity prices, a 13.7 percent decrease in mining-related financing activity since 2007, and a volatile and unpredictable global economy. As David Ramsay—Northwest Territories Minister of Industry, Tourism and Investment—explained to publication Northern Miner, while Canada is still a top global exploration destination it's going to take a lot of work to keep smaller prospects afloat and keep interest and investments coming in:
"I think we really have to get as creative as we can if we're going to attract natural resource investment. In a time of downturn we have to be especially aggressive and get after it or else things will get pretty scary. For us the key areas include ongoing investment in our workforce and more infrastructure projects. […] It's really important we establish a concrete strategy to help out the junior industry and fuel exploration. The reality is that money is scarce in both mining and energy right now. It's a scary environment and we have to find a way to get money to junior mining companies so they can come in and find that needle in the haystack."
Officials also discussed topics like community relationships, especially heavier involvement of First Nations communities with development projects moving forward, and an imperative to create "a more responsible" oil and gas industry. As the years progress, all of these issues will become more and more vital to keeping Canada's top resource provider status alive. For more insight, check out the full event brief here.
[SOURCE: Northern Miner]