Supply Chain & Operations
Castillo Copper preps for drilling at prime Mt Oxide target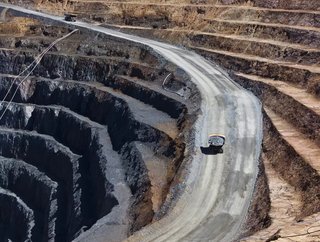 Castillo Copper prepares for drilling at Mt Oxide's prime Arya target as a reinterpretation of legacy data reveals the location as a key exploration zone
In a marvellous stroke of luck, Castillo Copper's geophysicist consultant has carried out a reinterpretation of legacy data at its Arya mine, revealing new insights into the valuable potential the point of exploration holds that, otherwise, may have gone unnoticed and unexplored. 
The copper company has the advantage of logistics already in place at the Mt Oxide project, located in northwest Queensland. Castillo is hopeful that the test-drilling of its predicted 130-metres-thick prime targets (previously flagged in the 1990s by BHP) will provide an impressive source of mineralisation for the company's future operations. 
Re-evaluating the importance of reinterpretation
"Encouragingly, recent work by our geophysicist consultant has uncovered new insights, which make the case for drilling the Arya Prospect even more compelling," says Managing Director at Castillo Copper, Simon Paull. "Especially as the interpretation of the sizable EG01 anomaly shows it is materially shallower than previously estimated."
Exploration possibilities were enhanced upon the discovery that the EG01 anomaly is, in fact, only around 100-200 metres deep in comparison to its previously estimated depth of 430 metres. Initial drilling is scheduled to begin in September at the EG01, EG02, and EG10 prospects following the reinterpreted aero-electromagnetic and electromagnetic data acquired from the Arya project. Castillo Copper's close shave on passing up an operation that has now been deemed a major target is a wake-up call for the company's data team.
And, if the promising reinterpreted data wasn't enough to make the test-drilling a cause for excitement for the future of the project's operations, Castillo is convinced that reconciling known geochemical surface results of up to almost 2% copper in rock-chips, with the recently interpreted magnetic and AEM results will prove to be highly successful. 
Big One Deposit still holds prevalence in Castillo's agenda
Due to a laboratory hold-up being pinned down to a large volume of exploration in the Mt Isa region, assays are still up in the air for Castillo's Big One Deposit project. However, this latest data turn-around promises a boost for the company that is looking to potentially apply for a mining lease for the modelling-up of a JORC resource. 
But it'll take something big to eclipse Castillo Copper's favoured operation. The company plans to continue its advance on its larger Mt Oxide project, Big One Deposit, which still holds unexplored and un-drilled potential.