Supply Chain & Operations
CATL will acquire Millenial Lithium's resource network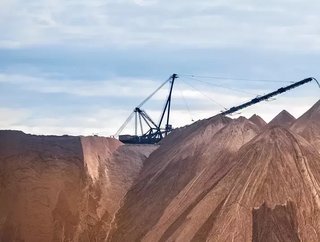 Contemporary Amperex Technology is undergoing the acquisition of Millenial Lithium, which has access to a significant resources for battery production
The acquisition of resources for the production of batteries has become a necessary step for many organisations that are looking to supply the next generation of renewable energy solutions. The battery supplier of Contemporary Amperex Technology (CATL)—the supplier of the electric vehicle producer Tesla—has a plan to acquire a Canada-based company called Millenial Lithium. 
In an announcement by Millenial Lithium, the company went into more detail about the agreement, stating that CATL will take overall outstanding shares of the business for CAD$3.85 (US$3.05) per share, resulting in a total payment of CAD$377mn (US$298mn) for the acquisition. The agreement has already received a unanimous decision from Millenial's Board of Directors, which also recommended that its shareholders and Common Shar purchase warrant holders vote in favour of the acquisition. 
What will CATL gain from the acquisition? 
The acquisition by CATL will allow the company to leverage Millennial's 20,000 hectares of land across Chile, Argentina, and Bolivia, which make up the Lithium Triangle—an area that is responsible for more than 75% of the lithium supply. 
Continuous growth in battery manufacturing 
CATL has experienced significant growth in line with the demand for more electrified solutions like lithium-ion batteries. It has announced that it will raise capital for the development of new battery manufacturing facilities through the stock market where it aims to raise US$9bn. The acquisition of Millennial Lithium will also help CATL to streamline its supply chain. 
Beyond this acquisition, the group has added to its growth prospects with the extension of its battery supply contract with Tesla, which will see it produce lithium-ion batteries for the tech giant during the period from January 2022 to December 2025. It is already the primary supplier of cells for Tesla's lithium-iron-phosphate (LFP) battery packs, which are included in the design of the Tesla MIC Model 3 SR+.
For more mining insights, check out the latest issue of Mining Global Magazine.