Supply Chain & Operations
Centamin identifies open pit gold satellite sites at Sukari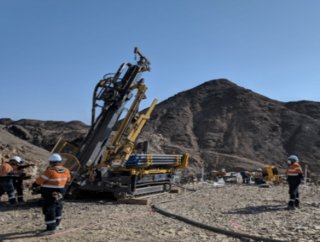 An exploration programme has found multiple shallow open pit gold satellite targets within Centamin's flagship Sukari gold mine
An exploration programme has identified multiple shallow open pit gold satellite targets within Centamin's flagship Sukari gold mine which have the potential to supplement the Sukari mill feed in the short to medium term, according to a company update.
Initial drill results from two of the newly identified areas includeWadi Alam - 22m at 2.9g/t Au from 41m - and V Shear East 10m at 2.9g/t Au from 41m.
Fieldwork has started at the 3,000sqkm Eastern Desert Exploration with six high priority targets identified within the Nugrus block subject to geological sampling and mapping, ahead of drill testing at the earliest opportunity. These priority targets contain in excess of 20km of alluvial artisanal workings and over 300 hard rock artisanal sites.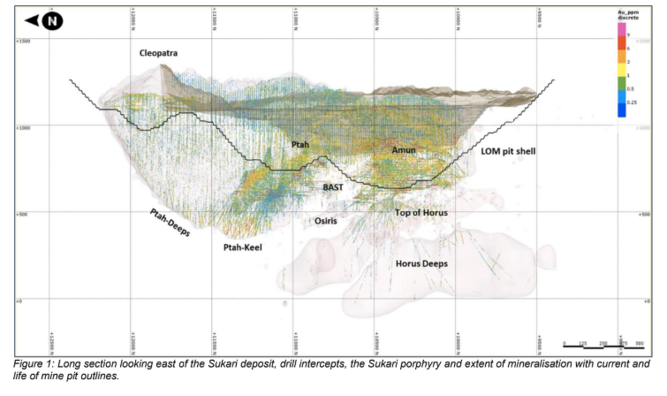 The underground exploration programme at Sukari continues to support Centamin's strategy of delineating the full potential of the underground orebody to deliver both mine life extension and operational expansion.
Drilling was completed across all areas of the underground, including at Horus Deeps where drilling intersected the highest-grade mineralisation in that zone to date. Horus Deeps remains open to the north, south and down dip and represents the long-term future of the operation.
Notable drill results include:
Horus Deeps – 54m at 15.1g/t Au, including 3.8m at 161g/t Au and 2.15m at 44.84g/t Au
Ptah – 23m at 7.2g/t Au, including 2m at 14.29g/t Au and 6m at 17.72g/t Au
Amun – 17m at 9.6g/t Au, including 1m at 136g/t Au
Amun – 8.5m at 7.6g/t Au, including 1m at 52.8g/t Au
The Bast area between Ptah and Amun continues to return high grade underground zones of Bonanza style mineralisation. Drilling in this area, demonstrates a consistent geological host within 100m of existing infrastructure which could improve underground operational flexibility through the development of a new high-grade mining area in the near-term.
Drilling highlights include:
10m at 64g/t Au, including 2m at 199g/t Au
4.5m at 267g/t Au, including 4m at 301.29g/t Au
17m at 12.5g/t Au, including 2.5m at 6.84g/t Au and 4m at 47.09g/t Au
In 2022, Sukari, located in the Egyptian Nubian Shield, will produce its five millionth ounce of gold since it began production 13 years ago. It has a projected mine life of 12 years and 9.8mn ounces in gold resources. To read the company's Sustainability report, click here.