Supply Chain & Operations
Centamin records pre-tax profit of US$154mn in 2021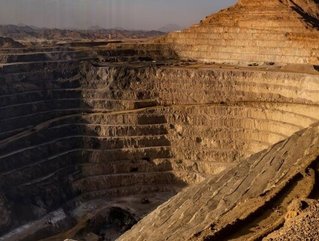 Gold producer Centamin reports revenue of US$733mn generated from gold sales of 407,252oz and allocates US$25mn for exploration this year
Gold producer Centamin recorded a pre-tax profit of US$154mn last year.
CEO Martin Horgan said it safely delivered annual production and cost guidance and made "excellent progress" on key capital projects. It announced a 5 US cent final dividend for 2021 and expressed its intention to pay a similar minimum amount in 2022.
The completion of its Sukari Gold Mine Life of Asset review delivered a significant mineral reserve uplift, identified further growth and cost savings opportunities, and underpinned a "robust" 12-year life of mine plan with a clear roadmap to achieving a consistent 500,000-plus ounce production profile. Last year Sukari produced 415,370oz, marking an 88.6% gold recovery.
"We completed a value assessment and ranking of our organic growth pipeline, resulting in progressing the Doropo Project to PFS stage and secured 3,000sqkm of exploration ground in the highly prospective Egyptian Eastern Desert," he said.
Last month underground operations at its Sukari Gold Mine changed from contractor-mining to owner-operator mining with immediate effect, in a bid to reduce costs and improve operational control and mining flexibility (click here).

The 1,850sqkm Doropo project, in Cote d'Ivoire, has 0.16mn oz measured and indicated, and 5.21mn oz inferred. The project is scheduled for completion mid-2022.
Centamin's portfolio totals 12.1mn oz measured and indicated, and 8.1mn oz inferred.
Centamin financial highlights
5.2mn hours LTI free at Sukari Gold Mine
Revenue of US$733mn generated from gold sales of 407,252oz at an average realised gold price of US$1,797/oz sold
Adjusted EBITDA of US$239mn at 45% margin
Basic earnings per share of 8.8 cents per share
US$27mn gross cost savings, for a cumulative US$71mn delivered to the US$150mn cost-saving target by 2024
Gold production outlook of 430,000-460,000oz in 2022
Centamin gold producer 2022 events
Doropo Project (Côte d'Ivoire) pre-feasibility study
Sukari (Egypt) underground expansion study
Group capital structure review
Sukari 36MW Solar farm commissioning
Sukari Mineral Reserve and Resource update Group exploration update
Exploration expenditure of US$25mn