Supply Chain & Operations
Chemours to sell mining solutions division for $520 million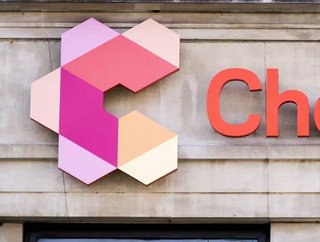 The Chemours Company has sold its mining solutions division for US$520 million in an attempt to "refocus its business and boost share value"
Czech-based cyanide leader, Draslovka Holding a.s., is set to obtain the mining division of The Chemours Company following an offer of US$520 million, kickstarting the Czech chemical company's first major investment in the United States. 
Claimed to be imperative for the cost-effective and environmentally-friendly extraction of silver and gold from mined ores is solid sodium cyanide, with Chemours' Mining Solutions division as one of the largest producers of the chemical within North America. 
However, the use of cyanide within mining operations is an area of controversy. Globally, a number of countries have banned the use of the chemical in the mining process due to issues being raised following waste tailings dams failing and subsequent chemicals being released into streams. As a consequence, the use of the chemical has drawn less-than-favourable attention from environmental and sustainability groups.
While it could be argued that this is an attempt to distance themselves from the negative limelight surrounding cyanide in mining, Chemours insists the deal was made in an effort to "refocus its business and boost share value". 
Chemical companies trade-off for Mining Solutions
"Today's announcement of the Mining Solutions divestiture furthers our strategy of focusing on our three principle businesses in order to drive long-term shareholder value," said the president and CEO of Chemours, Mark Newman. "Leveraging differentiated strategies, we feel confident that our businesses are well-positioned to deliver growth and higher quality earnings through economic cycles.
"The entire Mining Solutions team has worked hard to create a leading business with an unmatched record of safety and supply chain stewardship. Draslovka's long-standing expertise in cyanide, coupled with a strategy devoted to growing this business, makes them an ideal partner invested in the success of our Mining Solutions employees and customers."
Czech buy Chemours division in multi-million dollar deal
Pavel Brůžek, CEO of Draslovka, was equally as optimistic about the future of the two companies following the Czech business's major investment.
"This acquisition is … another critical step in our international expansion strategy, making us a global operator. Through the transaction, we will produce highly purified liquid hydrogen cyanide (HCN) and HCN-based speciality chemicals on three continents: Europe, Africa, and the Americas.
"We are excited to add such a qualified and diligent team into the Draslovka family and that we will be able to share state-of-the-art technology, knowledge, and resources across our global portfolio. In doing so, Draslovka will be able to provide better products and services to our customers in the mining, agriculture, and other industrial sectors."
Subject to regulatory approvals, the transaction is predicted to be completed by the end of 2021, with both companies believing this is the best decision moving forwards