Supply Chain & Operations
China Moly splashes $2.5bn to double Congo mine metal output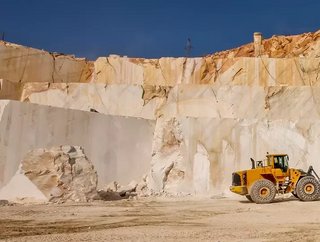 China Molybdenum pledges roughly US$2.5bn to target double the current output of copper and cobalt at its Tenke Fungurume mine in Congo
Due to an increase in demand following the Covid-19 pandemic, the price of both copper and cobalt has jumped significantly in 2021. In response, China Molybdenum has strategically splashed an impressive US$2.5bn to double the output of the two metals at its giant Tenke Fungurume mine (TFM), readying itself for the potential for massive growth in its clientele.
Copper-cobalt getting costly as global demand rises
In the past year alone, the price of copper has risen by 23%, hitting a record US$10,750 a tonne in May. Cobalt mirrors the same increase in demand, with the price of the metal rising 64% to US$52,000 a tonne. 
Located in the Democratic Republic of Congo, China Molybdenum's TFM mine is forecasted to see a rise in average annual copper output by 200,000 tonnes and an increase in cobalt output by approximately 17,000 tonnes. Optimistically, the company aims to complete the investment project by 2023, with an additional three ore production lines to be built to improve TFM's efficiency.
With an estimated copper resource of around 24.87mn/t and cobalt resource of 2.487mn/t, the TFM mine is a formidable force in mining. Combined with the investment and ownership from the second-largest global cobalt feedstock producers after Swiss-company Glencore, the mine churned out a nifty 15,400t cobalt and 182,000t of copper in 2020. But as the price of the metals continues to climb, so too does China Molybdenum's hunger for more output to meet the rising demand. 
China Moly makes its mining mark following hefty investment
This latest investment could also see the company forging closer ties with up-and-coming energy companies in China - the world's top consumer of copper and cobalt. Analysts at Daiwa Capital Markets noted the potential China Molybdenum's growing significance could play in catching the country's attention. 
"Due to legacy contracts, the vast majority of cobalt output from TFM is sold to Europe, but output from the newly announced project today can probably be sold to Chinese battery/battery material companies directly," they said. 
The rise in the price of copper could also be linked to the recent threat of a strike at Chile's Escondida, the world's largest copper mine, which places the global supply of the metal in a precarious position. And yet, China Molybdenum has seen this as an opportunity to jump onto the copper-cobalt bandwagon in anticipation of the exponential growth in the metals' demand, splashing out on a significant investment which it believes will prove valuable to the company's success going forward.