Supply Chain & Operations
Digging deep – inclusion and diversity in mining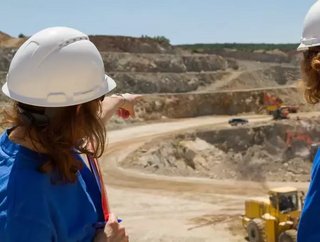 Beatrice Opoku-Asare's admits her journey towards her current role in the mining industry was not a typical one. After gaining a degree in Natural Re...
Beatrice Opoku-Asare's admits her journey towards her current role in the mining industry was not a typical one.
After gaining a degree in Natural Resource Management she worked for the Environmental Protection Agency in her native Ghana. "When I eventually joined the industry (with Golden Star Resources) my role was in the environmental space, doing analysis of trees and plants. I'm more of a plants person than a people person!" jokes Opoku-Asare.
After moving into health and safety she gained hands on experience at pit level as a processing plant safety officer, leading to a role in health and safety training before she ended up in talent management in HR to focus on graduate training programs, helping new employees to assimilate while accelerating their development.
After leaving mining for a year to work in the tech industry, Opoku-Asare returned with a deeper working knowledge of a customer-focused business and knew that focus could help her at Newmont. "When I came back to mining I wanted the employees and leaders I supported to feel like customers," she says.
At Newmont, she started as a talent management specialist working on recruitment strategy, team sessions and succession planning. "My role was soon expanded to support all areas of the business-leading talent management and acquisition, our emerging talent program, global mobility (our region had the highest number of ex-pats), HR technology and inclusion and diversity," she reveals.
It's been a steady rise that has seen her work across five different roles during her seven years with Newmont. Now, based with her young family in Colorado, the real work has begun with her latest position.
The great enabler
"My role as Global Inclusion & Diversity Director at Newmont is to deliver on our diversity and inclusion strategy so that it becomes an enabling driving factor for the business," Opoku-Asare explains.
"On our strategy map, we see employee engagement as a key element of delivering the business strategy. On a global level, it's my job to create systems, structures and approaches to ensure inclusion and diversity is actually driving employee engagement and discretionary effort and in turn enabling business factors beyond our competitors to create a competitive advantage. I work with each of our regions who have an 'inclusion and diversity lead' helping to bring structure from a governance and strategic perspective while utilising their feedback to make sure it's relevant for their region."
However, Opoku-Asare admits when she joined Newmont, inclusion and diversity was not discussed and her role did not even exist. She cites the appointment of current CEO Gary Goldberg in 2013 as a turning point. After highlighting areas for improvement and taking the learnings from pockets of excellence globally, Newmont developed a strategy it began executing that very same year.
"We identified three key areas: our workplace, our workforce and our community," Opoku-Asare says. "In the workplace, we focused on the culture and creating an inclusive environment where people can leverage diversity by developing new skills and behaviours. Looking at our workforce we chose to zoom in on women and nationals. Our community focus was about partnering with external organisations to make sure we can access the talent we need and are putting Newmont out there when it comes to inclusion and diversity. Then, in 2015, we refreshed our strategy to include the local community. We want to make sure we create an environment where local employees will flourish within our organisation. The term we use is 'local locals' or indigenous peoples. For example, in Australia we have a policy of inclusion with the Aboriginal community. We're now refreshing our global strategy towards 2018 which is why I moved from our Ghana office into this role."
Defining diversity
But what's been the biggest challenge she's faced in promoting a more inclusive and diverse industry?
"I would say a lack of awareness, in terms of understanding what these words actually means," Opoku-Asare concedes. "We're broadening the dimensions of inclusion and diversity so they go beyond the norms we see. That is the challenge, because our industry is very unique. I know other companies struggle but we have very good support at board level from our CEO and our board chair Noreen Doyle. Making the business case for inclusion and diversity should be just as important as anything else we focus on, like safety, efficiency, productivity, bottom line results… because we know it's actually a key driver of all these metrics"
Opoku-Asare is proud of the momentum Newmont has achieved with its expanding global network of business resource groups (17 and counting) which are employee led, established and run with help from executive sponsors.
"We have a diversity group which focuses on multicultural awareness creation and cultural agility," she says. We also have a group looking at advancing the role of women. And we have a veteran's business research group supporting transitions within our community and another covering wellness and health. We also have our 'local locals' business resource group in the Peru office focusing on our indigenous employees and enabling their status in the business.
"People don't get paid for doing this work it's their passion. They are starting the conversation and providing a comfortable forum for people to share ideas, solve problems, speak up and learn. For example, when a manager joins a business research group he can better serve and interact with a new employee arriving from a different country. It's been a huge success."
International Women in Mining
Alongside her work for Newmont, Opoku-Asare also sits on the board of International Women in Mining. "We've started a lot of programs and recently launched an ongoing photo competition because we realised that whenever you see an article about women in mining you're probably going to see a woman in a swimsuit with a hard hat!" she laughs indignantly.
"Research has shown that what we see influences what we do and how we think, so it was important to challenge assumptions and show more positive images of real women (who make up 17% of the workforce) in the mining industry. I'm privileged to have the opportunity to do that."
But on a personal level, what's been the biggest challenge she has faced as a woman in the industry? "Again, it's about awareness," maintains Opoku-Asare. "People may make comments or show behaviour which happens because we haven't had conversations about how that behaviour impacts someone.
"For example, if someone says a particular job might be more difficult for a woman, that is a tough situation. Unconscious bias exists and I over compensate because I'm a woman. From early in my career I've gone out of my way to prove that I belong and to prove that I wasn't given a role just because I was a woman. In Ghana, where we had a number of expats, I would over compensate to make sure I'm showing a national who is really bringing it to the people."
She explains that she's learned to see past the bias and just get on with her job. "The pressure of all women in the world is not on my shoulders so I just need to show the best of myself as an individual to change the culture. If I want to be part of that change then I have to step up and support other women with the language to have these conversations and create an environment for discussion. I want to be part of the success story."
It's a success story Opoku-Asare's already shaping but her ultimate goal for the future is a simple one, and typical of a woman not concerned with ego but has the urge to help others in spades. "Ultimately, I want a role like mine to not have to exist," she confesses.
"Because I want the journey to reach a point where we can leverage difference – whether age, race, gender or sexual orientation – for positive effect. Everybody fits into this picture because it's all about diversity of thought, experience and background. I want people to be curious about differences and not see them as a threat. The prospect of getting to that point is what really motivates me. We need to learn to develop skills to tap into somebody else's difference while building on what we have in common. I would really love for the industry to come together to discuss inclusion and diversity in the same way and progress to make it a competitive advantage for the industry as a whole."