Supply Chain & Operations
Emergent Metals seals East-West property sale to O3 Mining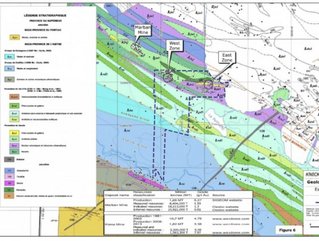 The East-West Property in Quebec consists of seven gold mining claims covering an area of 184 hectares and holds potential for future discoveries
Gold and base metal exploration company Emergent Metals Corp. has completed the sale of its East-West Property, Quebec, to O3 Mining.
The East-West Property consists of seven mining claims covering an area of 184 hectares, located in the Val d'Or Mining Camp adjacent to and east of O3 Marban Property. O3 is in the process of completing a Pre-Feasibility Study on the Marban Property with the goal of bringing the property into production.
O3 paid C$750,414.25 at closing and issued to Emergent an aggregate of 325,000 common shares in capital.
It also granted to Emergent a 1% net smelter returns royalty over the East West Property in favour of Emergent, which shall be subject to a buy-back right in favour of O3, whereby O3 may elect to buy back the Royalty for C$500,000 if the Buy-Back Right is exercised within the first three years from the date of the Definitive Agreement, or C$1,000,000 if the Buy-Back Right is exercised within the fourth and fifth years.
The East-West Property is a gold property next to and on strike with Wesdome Gold Mine's Kiena Complex and O3 Mining's Malarctic Property. The Trecesson Property is located about 50km north of the Val d'Or mining camp. For more geological details, click here.
José Vizquerra Benavides, President and CEO of O3 Mining, said the acquisition of the East-West Property presents the opportunity to secure prospective ground near the Marban Engineering project and consolidate its position in the district.
"Additionally, the boundary of the property is 200 metres from the Marban PEA pit edge," he said, adding it holds the potential for new discoveries to expand the gold mineralisation around Marban Engineering.
In Nevada, Emergent's Golden Arrow Property, the core asset, is an advanced stage gold and silver property with a well-defined measured and indicated resource.
New York Canyon is a base metal property subject to an Earn-in with Option to Joint Venture Agreement with Kennecott Exploration, a subsidiary of Rio Tinto; the Mindora Property is a gold, silver, and base metal property located twelve miles from New York Canyon; and Buckskin Rawhide East is a gold and silver property leased to Rawhide Mining, operators of the adjacent Rawhide Mine.
In Quebec, the Casa South Property, is an early-stage gold property adjacent to Hecla Mining Corporation's operating Casa Berardi Mine.
Emergent also has a 1% NSR in the Troilus North Property, part of the Troilus Mine Property being explored by Troilus Gold Corporation.
O3 Mining has a portfolio of assets in Quebec, spanning more than 137,000 hectares. Its projects host 2.4mn gold ounces of M&I resources at 1.22 g/t Au, and 1.5mn gold ounces of inferred resources at 2.27 g/t Au.