Supply Chain & Operations
EV Metals buys Johnson Matthey's Battery Materials for £50mn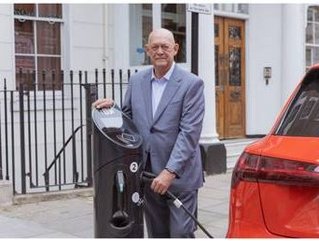 Deal enables EV Metals Group to supply high purity chemicals and Cathode Active Materials (CAM) for the fast-growing electric battery market
EV Metals Group (EVM), a global battery chemicals and technology company, has bought Johnson Matthey's Battery Materials business for £50mn.
Through its 'resource to OEM' model, the transaction enables EVM to supply high purity chemicals and Cathode Active Materials (CAM) to the fast-growing electric battery market.
EVM's integrated business spans upstream mining assets with key battery metals, midstream chemical processing and now, through the Johnson Matthey battery materials business, the downstream production of CAM for global electric vehicle and battery cell manufacturers.
Cathode Active Materials are one of the most important components that determine efficiency, reliability, costs, durability and the size of the lithium-ion battery, and therefore its application. EVM's integrated supply chain gives the company a significant competitive advantage globally and offers a secure on-shore supply of CAM to high-growth EV markets.
The deal will create a new force in the EV supplies market and sees Johnson Matthey take a minority equity stake in EVM and a seat on the board.
The Battery Materials business assets being acquired include:
Battery Technology Centre at Oxford, Oxfordshire
Battery Technology Centre at Billingham, County Durham
Pilot plant and laboratories at Billingham, County Durham
A package of patents, licenses, know-how, show-how and other intellectual property rights for use in the production of pre-cathode active materials and Cathode Active Materials including eLNO, NCM, LFP and other formulations of CAM (CAM Technology)
The technical group of 100 personnel with the expertise to develop and implement CAM Technology for the commercial production of pre-CAM and CAM
Battery Technology Centre in Moosburg, Germany
Konin CAM Plant in Poland (under construction)
With this transaction, EVM will serve electric vehicle and battery cell manufacturers in a European market facing a significant deficit in key battery materials.
Michael Naylor, Managing Director and CEO of EV Metals Group, said the acquisition of the Battery Materials business is a strong strategic fit for EVM and accelerates its mission to become the Western world's pre-eminent CAM producer.
The sale also includes Johnson Matthey's eLNO technology which EVM will continue to develop, along with leading NCM and LFP technologies across the battery chemistry range. eLNO is a superior advanced cathode material enabling electric cars to travel further on a single battery charge.
"Strong and world-leading technology, as well as know-how, is the key to a sustainable CAM business," added Naylor. "Through this acquisition, EVM will be able to progress the next generation of battery chemistry development to meet the growing and substantial market demand.
"We plan to be in CAM production by 2024, in advance of our large upstream and midstream capacity coming online from 2025. This will allow us to accelerate and provide battery cell chemistry that is matched to the needs of electric vehicle and battery cell manufacturers seeking transparent and geopolitically aligned supply chains.
"The UK is investing significantly to drive forward the transformation to electrification. We are ideally positioned to support the entire supply chain though our focus on developing our UK plants, technology and skilled workforce."
Completion of the acquisition is expected this summer.