Supply Chain & Operations
Ferrexpo postpones results and gives Europe capacity warning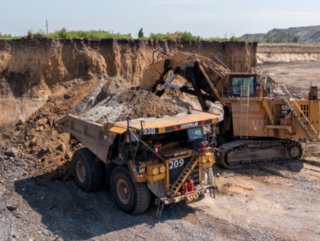 Ferrexpo postpones March 16 results as situation in Ukraine remains "complex and changeable" which is impacting rail capacity and pellet volumes
Ferrexpo is postponing the publication of its full year results amid uncertainty about ongoing availability of rail capacity and quantity of pellets that the group can deliver to its European customers during the Ukraine crisis.
The additional time will allow the group to consider the full impact of the war for the group's independent auditor to carry out its own audit procedures, some of which will be impacted by the current situation in Ukraine. The results were originally due to be published on March 16.
In a statement, it said the situation in Ukraine remains "complex and changeable".
Last week export activities at the port of Pivdennyi, in southwest Ukraine, where the Group's berth is located for shipping pellets to customers, were temporarily suspended following notification from the port authorities. The marketing department issued force majeure notices to certain customers that were due to receive the group's products via ocean-going vessel in the near term.
Its mining and processing operations, located next to the city of Horishni Plavni in central Ukraine, continue to operate. The group has the ability to stockpile its iron ore pellets at site, whilst Ukraine's logistic networks continue to experience disruption.
"The group is aware of reports of the Ukrainian railway network providing limited capacity to its freight customers, and can confirm that it has dispatched a proportion of its production to the western border of Ukraine to customers in Europe," it said.
"At the present time, given the uncertainties surrounding the situation in Ukraine, the group is not in the position to provide a date as to when the company's full year financial accounts for 2021 will be published," it said in a statement.
Ferrexpo is the world's third largest exporter of high grade iron ore pellets to the global steel industry. It hosts 5.8bn tonnes of JORC-compliant Mineral Resources across its three active mines at Poltava, Yeristovo and Belanovo, and sufficient Ore Reserves for a further 50 years of operations at present rate of processing.
To read more on Ferrexpo and recent interview with CEO Jim North, click here and turn to page 38.