Supply Chain & Operations
First Tin prepares for London Stock Exchange flotation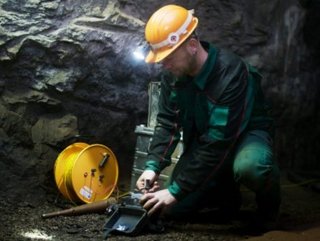 First Tin has so far raised £20mn as it aims bring its two 100%-owned tin mines into production before the end of 2025
Tin development company First Tin aims to start trading on the main market of the London Stock Exchange from April 8.
First Tin is led by an experienced team of tin specialists, committed to the environmentally sensitive and low carbon development of advanced hard rock tin projects in conflict free, low political risk jurisdictions.
The company has raised £20mn to execute its plan to bring its two 100%-owned tin mines into production before the end of 2025 so that it can provide provenance of supply to support the current global clean energy and technological revolutions.
CEO Thomas Buenger said the tin industry is currently experiencing a consistent supply deficit, alongside significant increase in demand, with the potential for demand to double by 2050, given it is a vital component of semiconductors, electric vehicles, and other renewable energy technologies.
"While these sectors are receiving massive investment, we are seeing the global inventory of tin get smaller by the day, and Europe has very little supply," he said.
"It is for this reason that we believe that there is no better time to list on the London Stock Exchange, bringing assured provenance to a market which otherwise relies on sourcing this critical metal from jurisdictions which are experiencing conflict or have high political risk."
"Our aim is to supply a sustainable answer to the global supply shortage many industrial users of tin are currently facing. This admission will provide us with capital that can accelerate the development of our two tin projects in order to supply fully traceable and verifiable tin units into fast-growth global industries. We look forward to welcoming new investors at this important time for the company and to sharing a highly prosperous future."
With a consistent global supply deficit, there is a critical need to create new, environmentally sensitive sources of tin production because of its vital role in the electric vehicle, renewable energy, energy storage, mobile telephony and semi-conductor sectors.
First Tin's low capex projects are located in Germany and Australia (Tellerhauser, Taronga, Gottesberg and Auersberg). On admission to the LSE, its ticker will be 1SN.
The company is raising new capital through the issue of Ordinary Shares to institutional investors by way of a Placing and Subscription and UK retail investors through the PrimaryBid mobile app, available on the Apple App Store and Google Play.
PrimaryBid does not charge investors any commission for this service. Any shares taken up by retail investors will reduce the number of shares issued in the Subscription, but will not affect the total fundraise of £20mn.