Supply Chain & Operations
Four pathways to improve mining safety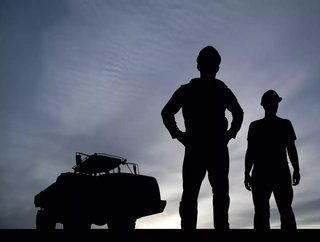 Recent research from Edith Cowan University (ECU) which identified key causes of workplace fatalities in Australia may have lessons for the whole industry
Recent research from Edith Cowan University (ECU) identified some key causes of workplace fatalities in the Western Australia (WA) mining and resources sector, which could assist companies to reduce the number of workers injured on the job.
The study was comprised of two phases. First, researchers surveyed more than 2000 mining company employees from 2017-2019 to gain their perceptions of workplace safety and injury risk.
They used a questionnaire based on Professor Michael Quinlan's 2014 book, Ten Pathways to Death and Disaster, which outlines common risk factors for catastrophic work incidents.
Researchers then compared the questionnaire results to actual workplace fatalities to see if the way people perceived the injury risk at their workplace aligned with the results of the incidents.
The study identified four of Quinlan's pathways were regularly associated with WA mining deaths and are therefore a priority for action:
Pathway 1: Design, engineering, technical and maintenance flaws
Pathway 4: Failures in safety management systems
Pathway 5: Failures in Auditing
Pathway 9: Poor management – worker communication and trust
A Brunel blog also highlighted four key factors affecting mining safety in 2021.
Mining Labour Shortages
The cyclical nature of mining and high retirement rates from experienced workers means there are times in which interest doesn't meet the demand for labour. Shortages of trained personnel can have a huge effect on the safety of a project team. "If you have a shortage of qualified and experienced personnel to operate heavy machinery, when incidents occur, often it's due to the competence and (lack of) training/experience of the personnel," explains Jason Dunn, Brunel mining safety expert. During these shortages that inevitably arise due to the ebb and flow of industry demand, it's important to partner with an experienced workforce provider with a talent pool large enough to withstand the challenges. 
Mental Health
If a mining team is mentally unhealthy, this is a safety hazard. "We're all in isolation because of COVID-19, including the mine workers," added Dunn. "To reduce risk and exposure, mining projects have increased their rosters, meaning longer swings and more time spent away from home and family. This can stretch workers' mental health, especially in a time like this." To be at their best, miners need to be in a fit mental and emotional state as well as physical. Mining companies should be willing to pay for resources such as counseling if it means keeping their teams healthy and able to work at top productivity. 
Proper Implementation of Mine Safety Appliances and Equipment 
It's one thing to have new, modern safety management systems and advanced procedures to curb mining hazards - it's another to make sure they're actually implemented properly throughout all phases of a project. Procedures must be consistently followed each day - from leaders and engineers to crews, each team member must fully embed new safety habits into their daily routines and hold each other accountable. Everyone must participate.
Complacency and Culture
If you've done something 100 times, it starts to become automatic - and you tend to start paying less attention as you do it. In mining, the reality is that it only takes one mindless mistake to cause widespread safety hazards for an entire team.
Complacency is simply not an option. Vigilance must be a vital part of your team's culture. From completing thorough risk assessments and reporting all near misses to taking note of all potential hazards, safety must always be on the mind, even during busy shifts or when your team is fighting fatigue. Are there disciplinary actions in place for unsafe behaviour? Your project must promote a culture that safety takes a top priority in every situation.