Supply Chain & Operations
The framework for reducing energy consumption in mining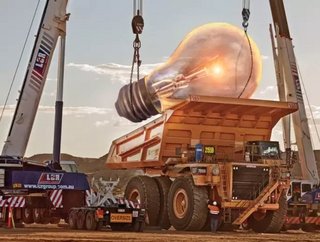 One of the most common ongoing challenges for mining companies is minimizing energy consumption. Due to the energy-intensive nature of mining, its the o...
One of the most common ongoing challenges for mining companies is minimizing energy consumption. Due to the energy-intensive nature of mining, it's the one variable every company would love to control.
In the United States, fossil fuels represent the largest portion of a mine's total energy use at 35 percent, followed by electricity at 32 percent. Along with resulting in significant savings, reducing energy consumption at a mine can also reduce greenhouse gas emissions.
• Related content: How-To: Utilize Solar and Wind Energy in Your Mining Operations
As commodity prices remain stagnate and operating costs go up, the time is now for mining companies to investigate renewable energy sources and shed their reliance on external energy sources. We present the framework to achieve this.
Develop a plan
Sounds simple enough but developing a solid plan is critical to reducing energy consumption in mining. A thorough plan should outline the company's objectives while revealing short and long-term goals to achieve it. It should also establish a starting base in order to consistently evaluate and fine-tune actions. Never underestimate the powers of a thorough plan
Choose a management system
Once the plan is developed, it's time to choose an energy management strategy. They're great tools to streamline processes as they are tied directly to mine production systems, providing consumption data. In fact, these management systems can provide:
• Real-time energy consumption.
• Energy consumption forecasting based on specific parameters.
• Establishing optimal energy consumption targets for each mine area.
• Identifying and quantifying consumption above targets.
• Identifying and analyzing root causes of over-consumption.
• Reporting of over-consumption and changes in daily consumption.
• Understanding energy drivers such as process variables linked to energy consumption.
• Real-time calculation of sustainability Key Performance Indicators, such as kWh/t.
• Providing validated data to justify future capital investments and/or process changes.
• Creating energy models to forecast energy consumption and to determine energy targets.
Investment
Once the management system is selected, and a company has reviewed its regular energy consumption, the next step is to invest. One of the main products at the core of an energy efficiency strategy is smart meters. These unique devices have the ability to deliver critical information such as voltage, current, neutral and earth current, power, frequency, power factor, demand, energy and time-of-use metering from the mine loads.
Smart mining breakers are another potential investment as they assist in obtaining actionable energy data, including:
• kWh meters helps optimize costs and their allocation.
• Harmonic distortion rates show the quality of the electrical supply.
• Alarm notifications help secure operational control and maintenance planning.
• Continuously activated event logs and tables ensure equipment operates correctly, thus maximizing energy efficiency.
Continuous improvements
The real trick to reducing energy consumption is through continuous improvement. By continually monitoring, tweaking and reporting new updates, companies can steadily improve system stability and unplanned downtime.  In addition, such systems can assist in tracking and investigating frequency stability, voltage variations, imbalances, harmonics and other conditions in order to maintain a high level of power quality, including resolving problems before they develop.
Stay connected! Follow us on Twitter and like us on Facebook