Supply Chain & Operations
Franco-Nevada seals $352m financing with G Mining Ventures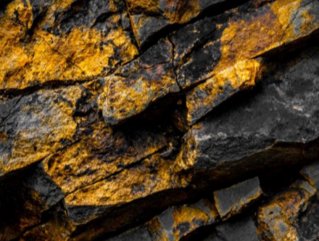 The construction financing package with G Mining Ventures focuses on the Tocantinzinho Gold Project in Brazil
Franco-Nevada has sealed a $352.5mn construction financing package with G Mining Ventures on the Tocantinzinho Gold Project.
Tocantinzinho is expected to be a 'low cost, conventional open pit mining and milling operation' which is construction-ready and first production expected in the second half of 2024. G Mining Ventures Corp. completed acquiring the Brazilian project from Eldorado Gold Corporation for $115mn in October 2021.
Under the new package, Franco-Nevada (Barbados) Corporation has acquired a gold stream with reference to production from the project, located in Pará State, Brazil for $250mn.
Additionally, through one of its wholly-owned subsidiaries, Franco-Nevada has agreed to provide G Mining Ventures Corp with a $75mn secured term loan, and will subscribe for $27.5mn of G Mining Ventures' common shares.
Franco-Nevada intends to finance the transactions with approximately $723mn in cash and cash equivalents and $1.7bn in available capital as at March 31, 2022. Funding of the Stream is expected to commence in or around Q1 2023.
Paul Brink, President & CEO of Franco-Nevada said Tocantinzinho is an attractive project in a prolific district and located in a good jurisdiction.
"The G Mining Ventures team has a track-record as one of the most capable mine building teams in the industry," he said.
"As a stream financing partner we seek, through our financing and our involvement in projects, to help mine developers raise their full financial package on attractive terms. We are pleased to provide stream and debt financing to G Mining Ventures and along with two other strong strategic investors, La Mancha and Eldorado, to provide an equity component to fully finance the planned mine build."
Louis-Pierre Gignac, President & CEO of GMIN, said Tocantinzinho offers a strong platform for growth, and has all the key attributes GMIN was looking for in an initial acquisition, with clear visibility towards near-term construction and commercial production.

Based on expected mine performance, full year contributions to FNB from the project are expected to average approximately 24,500 GEOs per year over the first five years of full production.
The feasibility study project mine plan is based on Proven and Probable Mineral Reserves of 48.7 Mt at an average gold grade of 1.31 g/t for 2,042,000 contained ounces of gold as of December 10, 2021.