Supply Chain & Operations
French Government appeals Montagne d'Or mining renewal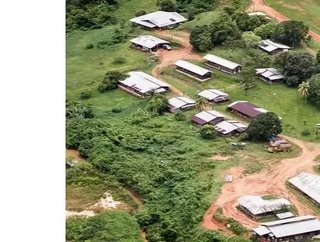 French Government has filed an appeal with the Administrative Court of Appeal in Bordeaux involving Orea Mining's Guyana gold mining concession...
Orea Mining Corp's renewal of the Montagne d'Or mining concessions is uncertain after the French Government filed an appeal on the December 24 court ruling.
The Government, citing incompatibilty with its environmental ambitions, filed an appeal with the Administrative Court of Appeal in Bordeaux on January 25.
The French Court had found in favour with the Montagne d'Or joint venture (owned 44.99% by Orea and 55.01% by Nord Gold SE), located in French Guyana, in December, and ordered the State to extend the mining concessions within six months of the judgement.
"Orea remains of the opinion that the JV is entitled to the renewal of the Montagne d'Or concessions and both Orea and the JV intend to exercise all available rights to defend themselves vigorously in the appeal," according to a statement. 
"The Montagne d'Or project has been the subject to comprehensive environmental studies of high standard. Orea will update the market in due course."
Orea is developing its 45% owned Montagne d'Or Gold Deposit, which hosts NI-43-101 Proven and Probable Reserves of 2.75 million ounces gold (54.11 million tonnes @ 1.58 g/t gold).
It is stepping up its activity at the Maripa gold project in French Guyana too - recently completing 8 diamond drill holes, and four holes intersected "wide shear zones marked by quartz veining".
Last month the company reported a non-brokered private placement (the "Private Placement") for gross proceeds of up to CAD$1 million, representing 5,882,353 units at a price of CAD$0.17 per unit, and the proceeds will be used for general working capital purposes. 
French industry's output decreased by 0.8 percent in December after a 0.7-percent drop in November. 
The French Government aims to cut greenhouse gas emissions by 40% by 2030 and reach carbon neutrality by 2050.
The Act of 17 August 2015 on energy transition for green growth seeks to enhance France's energy autonomy, cut its greenhouse gas emissions and provide effective tools to all stakeholders in order to boost green growth.