Supply Chain & Operations
Glencore funds UK's first £2.6bn Britishvolt gigafactory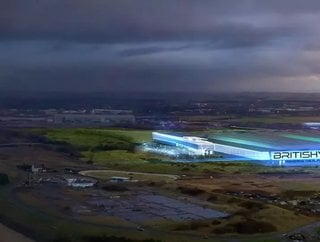 Mining giant Glencore to hold stake in £2.6bn UK Britishvolt gigafactory as the country prepares for production to fuel the electric vehicle revolution
As the UK inches towards a renewable future, Glencore looks set to give it the encouraging nudge it needs as it invests funding into the country's first gigafactory. Providing an undisclosed amount of money to Britishvolt - the developers of the gigafactory - Glencore is set to be one of the largest and most significant supporters in the project's development. 
Britishvolt aims to build a dominating electric vehicle factory in Cambois, Blyth, with an estimated 8,000 jobs being created as a result. 
The mining titan, worth an estimated £43bn, has been an avid supporter of electric vehicle projects for some time, already one of the main cobalt suppliers to Tesla and BMW for use in the production of their EV batteries. Adding the UK's first gigafactory to its cobalt customer list, Glencore has agreed to provide 30% of the facility's cobalt metal requirements between 2024 and 2030. 
"This is a huge step in the right direction for Britishvolt," says Chief Executive Officer, Orral Nadjari. "From Britishvolt's perspective, this is a major milestone, securing responsibly produced raw materials to help de-risk the project. 
"If you look at global cobalt production, two players stand out: Glencore and the Chinese."
Mining giant funds UK's EV industry as plans are set for gigafactory go-ahead
An operation spanning roughly 235 acres, Britishvolt's gigafactory aims to meet the UK government's electric vehicle production demands as the country endeavours to achieve its carbon reduction targets and ban on the sale of petrol and diesel vehicles by 2030. 
"At the very heart of our business are our core ESG Principles and Commitments," continues Nadjari. "Cobalt is a key ingredient in electric vehicle batteries, and knowing that we are being supplied with responsibly produced cobalt is a signal to the market that we are living by our values.
"This strategic partnership aligns perfectly with our ESG Principles, including 'applying best practice wherever possible' as well as 'assessing labour, human rights and ethical procurement performance of our suppliers'.
"We believe that to be a true pioneer in the battery cell manufacturing industry, Britishvolt must lead by example and ensure that its supply chains are as ethical, low carbon and sustainable as is possible."
The gigafactory go-ahead comes as the UK government scrambles to avoid failing to keep up with international advances while also joining in transcontinental unity to decrease Asia's dominance of the battery sector. Prime Minister Boris Johnson has pledged £1bn for the future development of EV factories, attempting to ensure the UK remains near the front of the race for automation innovation.
Transcontinental sustainability competition picks up as countries battle for dominance
Britishvolt's facility is setting the ambitious target of achieving 30GWh/year, enough to power approximately 300,000 battery packs annually - although this falls short of Tesla's Nevada gigafactory, which boasts a daunting 37GWh. 
Production is expected to begin by the end of 2023, and the facility will be powered through renewable sources such as wind farms and hydropower, hammering home the sustainability focus at the heart of this project. 
"We are delighted to be partnering with Britishvolt, a pioneer in UK electric vehicle battery technology and production," says David Brocas, Glencore's head cobalt trader. "The UK has a unique legacy of automotive innovation, and Britishvolt's ambition to power the next generation of mobility will add to this rich history.
"Our commitment to support our partners in meeting their requirements for essential battery ingredients is key to underpinning long-term supply agreements. As the mobility and energy transition accelerates, so does future demand for battery metals such as cobalt, copper and nickel. Glencore is already a leading producer and supplier of these metals, helping to underpin our ambition of achieving net-zero total emissions by 2050.