Supply Chain & Operations
Glencore takes a wager in copper-gold developer Hot Chili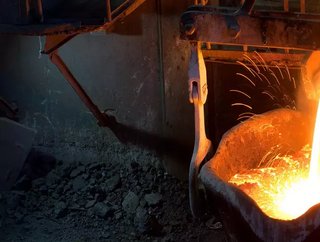 Glencore announces its decision to acquire 9.99% interest in Hot Chili Ltd's copper-gold project for AUS$14.4mn in bid for global growth
If you're in the mining industry, chances are that Hot Chili's copper-gold porphyry discovery has caught your eye. The ongoing copper exploration is hard to avoid due to the continued success of its drill intersections, and Glencore seems keen to secure a stake in the project's future. 
In a AUS$14.4mn deal, Glencore is set to acquire 9.99% interest in the Costa Fuego project, with the addition of offtake agreements on "arms-length, commercially competitive benchmark terms" for more than 60% of the concentrate produced for a period of around eight years. However, the rights of the offtake deal are subject to Glencore maintaining a minimum 7.5% of the share capital in Hot Chili, except where the company didn't have the opportunity to partake in a dilution event.
Glencore's investments 'heat up' as it acquires shares in the Costa Fuego project
The company will also have the opportunity to appoint selected members to a technical steering committee, as well as a new Director of the Board, granting Glencore a certain amount of sway in Hot Chili's operational matters. 
"Hot Chilli welcomes the strategic alignment with Glencore, especially as the company moves towards a dual listing on the TSX-Venture exchange by the end of 2021," says Managing Director at Hot Chili, Christian Easterday. 
"We view this as a significant milestone event and a strong endorsement by Glencore. We believe Glencore will make an excellent partner in the development of Costa Fuego, which is testament to Hot Chili's staff and consultants who are working tirelessly to transition Hot Chili into a tier-one copper developer."
The Costa Fuego Project
As the baby of the company's ongoing projects, Costa Fuego is claimed by Hot Chili as being the largest copper resource of any emerging company on the ASX and is able to boast being one of only a few low-altitude, no arsenic copper projects within a tier-one location. The project, which consists of the Cortadera, Productora, and El Fuego deposits, possesses around 724Mt tonnes at 0.48% copper equivalent for 2.9Mt copper, 2.7Moz gold, 9.9Moz silver and 64,000t of molybdenum. 
The scale of the discovery at Cortadera is impressive, with the project intersecting 188m at 1.1% copper equivalent before unearthing equally precious findings to help contribute to Costa Fuego's booming success. Currently, the project's resources stand at 415Mt at 0.46% copper equivalent for 1.7Mt copper, 1.9Moz gold, 9.9Moz silver and 27,000t molybdenum.
Productora resources recently totalled 273Mt at 0.52% copper equivalent for 1.2Mt copper, 800,000oz gold and 36,000t molybdenum. Not quite able to match the success of Cortadera but successful nonetheless. 
Earlier this year, Costa Fuego was subjected to a pre-feasibility study with Wood, a global consulting firm, appointed as lead engineer on the project. Hot Chili hopes that one of its most successful projects, now shared with Glencore, can continue to overturn a success rate and uncover further operational opportunities for future development.