Supply Chain & Operations
Gold Fields to buy Yamana Gold in $6.7bn deal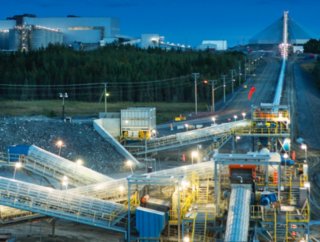 Gold Fields' acquisition of Yamana Gold creates a top four global gold major and provides Gold Fields with a more diversified portfolio
Gold Fields is to buy Yamana Gold in an all-share offer valued at $6.7bn.
The transaction, expected to close in the second half of 2022, will see Gold Fields and Yamana shareholders own approximately 61% and 39% respectively of the combined group.
​​​​​​​
The deal creates a top four global gold major and provides Gold Fields with a more diversified portfolio, with new assets as follows (Canadian Malartic, main picture):

The combined group will be headquartered in Johannesburg with operations across South Africa, Ghana, Australia, Canada and South America.
Chris Griffith, CEO of Gold Fields said the acquisition brings two companies with complementary portfolios, cultures and strategic priorities.

The new entity will have a market capitalisation of $15.9bn and feature 14 operating assets with 81mn oz of gold reserves, according to a newly launched website.

Total production will be in the region of 3.4mn oz, which will rise to 3.8mn oz once the Salares Norte project in Chile ramps up, where first gold production is scheduled to start Q1 2023.
Gold Fields has nine operating mines in Australia, Peru, South Africa and West Africa (including the Asanko JV) as well as Salares Norte.
"The result is a combination with much greater capacity and potential value than the sum of its parts ... enabling the combined group to enhance its assets more efficiently over the long-term than they could as separate companies," he said.
Yamana's high-quality asset base in the Americas and strong development and exploration pipeline will further diversify the geography of its portfolio, he added.
Peter Marrone, Executive Chairman of Yamana Gold said the transaction delivers an immediate and compelling premium for Yamana Shareholders.
"We saw significant merit in pursuing discussions with Gold Fields because of the quality of their company on a standalone basis and because of the quality a combination would create," he said.
"After many months of discussions and conduct of diligence, including site diligence, over a period beginning late last year, we felt even more certain in our premise that Gold Fields was a high-quality standalone company and the company resulting from the combination would be even better."
Yamana listed company scale, international presence and regional relevance (14 mines), management strength, and enhanced capitalised position for the strategic rationale behind the deal.
He said Yamana and Gold Fields also have complementary corporate cultures and values with an ESG-first operating model and strong focus on supporting host communities and environmental stewardship.
Gold Fields is aiming for a 50% reduction in absolute Scope 1 and 2 emissions by 2030, and net zero emissions by 2050. It is also targeting 80% recycled/reusable water by 2030.
Tailings dam failure and flooding were listed as top 'catastrophic group risks' in last year's Climate Change report.