Supply Chain & Operations
Good, Better, Best: Asset Performance Management in Mining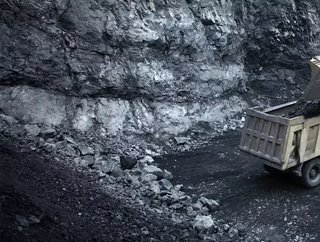 Bently Nevada's subject matter expert Bob Craft explains the benefits of asset performance management solutions for optimising mining operations
ALERT! ORDER DELAYS AHEAD…
Scenario: At an iron ore mining operation, the mining crew is working on a large order of 80,000 tonnes.  The order is being prepared to ship to the customer. After extraction, the iron ore is transported for processing via four haul trucks – one of the most expensive assets to buy and use in mining operations. Each haul truck can transport 400 tonnes of ore and there are 4 in use. The plant manager recently spent $800,000 replacing the tires on each haul truck. Additional haul truck maintenance is scheduled in the next 2 months as the equipment is approaching a service hour milestone.
Question: One hour into the iron ore transport operation, a haul truck fails, decreasing the pace of overall operations significantly. How much does this cost the mining operator?
Answer: About $10 million dollars 
(lost production time / lost revenue, missed customer ship date, and repair costs)
This situation, although hypothetical, is a good representation of the critical – and vulnerable -- nature of assets in mining operations.
The Reality
Haul trucks are just one example. Mining is an asset-intensive operation, making it highly dependent on the performance and reliability of various types of equipment. That dependence, intertwined with the inherent market volatility of both pricing and growing demand, further punctuate the need for consistently high-performing, reliable assets.  And, mining equipment is under high stress, operating long hours (or continuously) and required to process abrasive materials that accelerate asset wear and tear.
These realities have added up to declining mining productivity, despite significant investments in maintenance.  Specifically, the breakdown of assets and stalled production is the primary root cause issue. As a result, mining operating efficiency is estimated at 70% (the benchmark is 85%), yet maintenance comprises 30-50% of operating expense. These two numbers indicate a problematic gap in operational effectiveness due to poor asset reliability.
The reality is that downtime is more expensive and uptime is more valuable. In mining operations, the current reality will not endure; it's time for asset performance management (APM).
The ROI of APM 
Asset performance management (APM) solutions improve the reliability, availability, and uptime of physical assets. APM leverages data capture, advanced analytics and visualization tools to proactively manage asset health. This mitigates the risks of asset failures and costly unplanned downtime and can continually optimize operational effectiveness.
APM is a powerful tool on the road to digital transformation.  Benefits from APM implementations are modular and scalable and help to self-fund and further justify the digital journey.  
Research by the Asset Performance Management Market Global Forecast finds that APM can have significant impact. The research estimates that by 2025, APM will:
Catalyse a

30%

reduction in maintenance cost

Decrease machine breakdowns by up to a

75%

 

Reduce

downtime

by up to a

45%
Good, Better, Best
Historically, mining asset strategies exist through the lens of engineering designs and maintenance plans.  More recently, the integration of risk profiles, data-driven insights and advanced analytics have shaped modern day APM approaches.
Building an APM strategy and approach takes time and is implemented in phases.  The payoff from APM increases as more phases are completed and a holistic, dynamic solution is in place.  Thus, APM phases can be described as Good, Better, and Best.
Good. Because not all assets are created equal, the base-level phase of APM is to identify essential assets. Management of these assets will deliver the biggest impact, mitigating the highest risk assets. Condition monitoring solutions can be used on each essential asset to proactively identify and prevent impending failures before they occur and at the lowest possible cost.
Better. Mining operations are sophisticated, highly interdependent processes. When one asset fails, it has a domino-effect on the rest of operations, potentially wreaking havoc on schedules and production. APM's second phase goes beyond the essential assets and implements site-wide solutions to more effectively mitigate risk.  A centralized platform can connect condition monitoring data from all assets and use advanced analytic models to enable smarter decisions that optimize site-wide operations. 
Best. The ultimate APM implementation is to enable agility and provide visibility across an enterprise.  In this way, more proactive pivots are in place to quickly align business outcomes with new developments, emerging threats, and novel market dynamics (i.e., demand, pricing, regulatory, supply chain disruptions). 
What's Next
Mining operators of the future know that improving operational efficiencies, based on increasing asset reliability and availability, are the bridge to a stronger future. Bently Nevada is committed to helping mining companies leverage APM to build that future. Please contact Bently Nevada at bently.com if you'd like to learn more.