Supply Chain & Operations
Great Panther Mining announces management reshuffle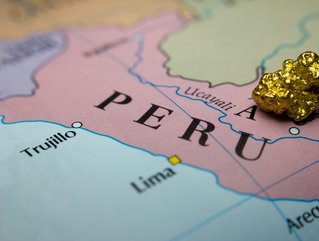 Resignations at Great Panther Mining follows news of delisting on the TSX and NYSE, in a blow to mining operations
Great Panther Mining, the precious metals producer focused on the operation of the Tucano Gold Mine in Brazil, where it controls a land package of nearly 200,000 hectares in the prospective Vila Nova Greenstone belt, has announced that as part of its ongoing strategic initiative to reposition the company, three of its directors have each resigned from the board, effective September 30, 2022.
Precious metals mining
In a statement, Great Panther said that the three directors – Elise Rees, Kevin Ross and Dana Williams, have resigned, along with Alan Hair, who has resigned as interim CEO, effective October 17, 2022. He will then resume the position of non-executive chair of the board. Sandra Daycock will assume the role of president and CEO and will resign from her position of chief financial officer on the effective date.
Shawn Turkington, the company's vice president, Finance, will then take on the role of CFO, the statement added.
Mining operations in Peru impacted too
The board and management reshuffle comes in the wake of announcements that the company has been delisted from the Toronto and New York Stock Exchanges. Trading of shares on the TSX have been suspended since 6th September 2022, as a result of the company filing a notice of intention to make a proposal under the Bankruptcy and Insolvency Act (Canada). Similarly, the company was delisted from the NYSE due to their notice of intention.
Also in September 2022, the company announced that it had signed a non-binding letter of intent with Newsrange Gold Corp to sell 100% of the company's Peruvian subsidiaries – Great Panther Silver Peru and Great Panther Coricancha – which hold the Coricancha Mine in Peru. The deal was concluded for a total purchase price of US$750,000 payable in cash.
Coricancha is located in the central Andes of Peru approximately 90kms east of Lima. It is a past producing mine with an extensive land package in the prolific Central Polymetallic Belt in Peru. The project is currently in care and maintenance and includes an operational 600 tonnes per day mill, an underground mine and supporting infrastructure.