Supply Chain & Operations
Great Southern Mining set for $2.5mn drilling investment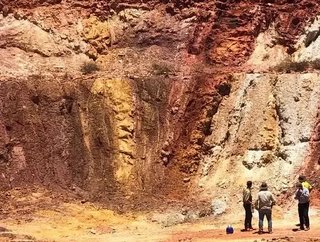 Great Southern Mining is set to receive approximately AUS$2.5mn from investors to fund the expansion of its Duketon drilling programme in Western Australia
In an effort to improve the strength of its Australian assets, Great Southern Mining has turned to its close investors to ask for AUS$2.5mn to help fund the expansion of its Duketon project drilling programme. And what's a meagre AUS$2.5mn between friends if the project in question promises the potential for success?
To make the proposal more attractive, the company put forward 50 million fully paid ordinary shares at five cents apiece, with one attaching option - carrying a five-cent exercise price - for every four placements shares an investor subscribes for. Money raised from investors is set to contribute towards the overall drilling programme located at the company's Duketon Gold Project in Western Australia, as well as fund the ongoing target generation at Edinburgh Park, North Queensland. 
Not the first investment success for the Aussie miner 
Great Southern Mining already holds a track record regarding the generation of investments. In 2020, the company provided roughly 39 million fully-paid ordinary shares, raising around US$3.1mn for its Edinburgh Park and other Western Australia operations.
The Australian miner describes the placement opportunities being offered as "oversubscribed and strongly supported by new and existing shareholders", evidently confident regarding the company's tactics to make investment seem like a wise decision for its network of supporting corporations. 
"Drilling at a number of regional targets has been brought forward to rapidly advance exploration activities in the region and to continue to build on this success at Southern Star," says Great Southern Mining Chief Executive Officer Sean Gregory in a statement about the initial success of the drilling programme. 
"This funding will provide the opportunity to rapidly advance each project along the exploration pipeline, creating strong news flow and discovery potential." 
What's the outlook for Great Southern Mining?
As an Australian ASX listed gold exploration company, Great Southern Mining has over 100% interest in over 1,000km2 in North Queensland in the Mt Carlton region, situated close to the Mt Carlton gold mine owned by Evolution Mining Ltd. However, for a company that claims to aim for efficiency and well-executed exploration programmes utilising the newest technology, the miner's success has been far from consistent. 
In the past five years, Great Southern Mining has experienced its losses increasing at a rate of almost 47% per year. Compared to other mining corporations such as Rio Tinto and Glencore that have all seen a steady increase in sales and output, Great Southern Mining continues to fall short. 
That being said, it's important not to fob the company off quite yet. This latest investment could prove crucial to the miner's future, a potential turning point in its growth and reputation that may result in its next report being less dire.