Supply Chain & Operations
Greatland Gold & Newcrest begin copper-gold mining project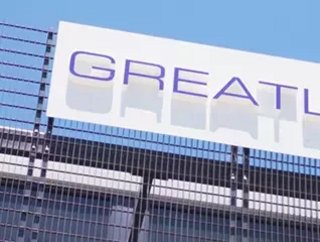 Newcrest and Greatland Gold start development on the hopeful "world-class" Havieron project, which aims to achieve a joint-venture interest of nearly 70%
It's with an aura of optimism that Greatland Gold has begun development on a potential "world-class" mine with joint-venture interest estimated at nearly 70%, bringing with it the scaling up of the business through a minimum expected expenditure of US$65mn. 
Acquired by Greatland in 2017, the Havieron copper-gold project has already impressed the likes of Newcrest Mining - Australia's largest gold-miner. Now a shared endeavour, Havieron is in the midst of experiencing an extensive drilling campaign to examine possible extensions to resources and the copper-gold mineralised system. Initial results seem to hold exciting promise for both companies involved. 
"You've got the potential for meaningful increases to the actual size of the resource," says Greatland Gold CEO, Shaun Day. "Then, on top of that, you have the opportunity for further studies around optimisations, with a view to unlocking the full potential of this mine once you've finished the drill out and understood the potential size of this orebody."
Potential "World-Class" Mine Begins Joint-Venture Development
Day, who was appointed Chief Executive of Greatland in December 2020, reportedly set out with the aim of managing the development of the copper-gold project with similar successes to his previous business ventures. With over 20 years of experience in financial and executive positions, he acknowledges the importance of both metals in achieving continued advancement within the competitive field. 
"I think the world continues to be a relatively volatile environment, and gold creates that store of value, that safe haven for investment strategy. I think copper is the best way to play the EV space. It's a brilliant additional revenue stream for Greatland."
Also aiding Havieron's ever-increasing potential for success is its proximity to Newcrest's Tefler mine, whose underground life is expected to come to an end in 2023.  
As a result of the close distance between the two, Havieron will supposedly be able to purchase all existing infrastructure, including power generation and processing facilities, from Tefler, resulting in majorly reducing the capital exchange (CapEx) requirements. 
Fortune Bodes Well For Greatland Metals Mining Project
Due to the high potential for success, Greatland is being generously provided with up to US$50mn of development funding via a 10-year loan facility by Newcrest, and the partners are expected to start production on the mine as early as 2023. 
"One of the great benefits of our relationship with Newcrest is that the funding hurdle is only going to be a fraction of our market cap (currently around £750mn, or US$1.04bn), so we're only going to need a fraction of that to put this into production," Day says, clearly satisfied with the ongoing partnership and the benefits it's providing. 
Day also drew attention to the Australian-focused explorer's unusual listing on the AIM Market, which stereotypically caters to smaller and more risky companies. However, he was quick to insist that the feature hasn't prevented the company from continuing to attract strong shareholders. 
"We do, perhaps, distinguish ourselves on the London markets by having a mine in the tier-one jurisdiction, Australia, a low-risk pathway to production and what looks to be a resource of potentially world-class scale. That gets a lot of traction on the London market, both with retail and institutions.
"It's a big area. It's attracted a tier-one partner. We like to think it'll be a world-class mine."
Day holds high hopes for the future of the Havieron copper-gold project. With past successes under Day's belt, and a heap of good fortune paving a secure way forward, it looks as if Greatland and Newcrest may, indeed, achieve their venture of developing a potential world-class mine.