Supply Chain & Operations
Henrik Ager leaves Sandvik Mining and Rock Solutions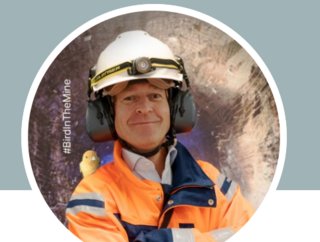 Sandvik Mining and Rock Solutions President Henrik Ager leaves company after eight years - the second significant departure at the group this month
Henrik Ager, President of Sandvik Mining and Rock Solutions, has left the group after eight years, the past three as President.
The change is effective immediately and President and CEO Stefan Widing will assume the role as interim business area President of Sandvik Mining and Rock Solutions. The process of recruiting a new business area President for Sandvik Mining and Rock Solutions has started.
It's the second significant departure this month, after Anders Svensson, President of Business Area Sandvik Rock Processing Solutions, left to become President and CEO of Konecranes, the provider of lifting equipment and services listed on the Nasdaq Helsinki Stock Exchange. Svensson, who had worked in Sandvik since 2008, only took up the President's position last year.
Ager joined Sandvik in 2014 as VP Strategy for Mining and trook responsibility for product division Rock Tools in 2016 and became president for Sandvik Mining and Rock Technology 2019.

He previously worked for a little under 20 years at McKinsey & Company, and prior to that was Senior Consultant at Ericsson and Director of Product Management at Cycore.
Sandvik recently signed a SEK11bn revolving credit facility linked to its sustainability targets, with a group of 14 banks. The facility has a five-year tenor with two one-year extension options, and will be used for general corporate purposes and to refinance the existing SEK 9 billion credit facility.
The new credit facility has a clear link to Sandvik's sustainability targets for 2030 with regards to the ambitions to reduce carbon emissions by 50% and increase waste circularity to 90%. The annual KPIs are aligned with those goals and the interest margin on the facility is affected positively or negatively depending on whether the KPI levels are met.
At the end of May, Sandvik raised €500mn in the corporate bond market under its Euro Medium Term Note (EMTN) program. The re-offer yield for the bond was 2.26% with a maturity date on June 7, 2027, corresponding to mid swaps +0.73 percentage points.