Supply Chain & Operations
Hindustan Zinc Q3 net profit up 23%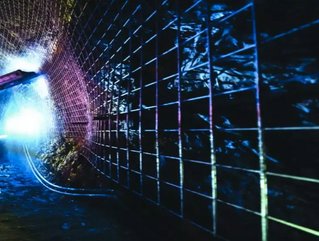 Buoyed by higher volumes and metal prices, Hindustan Zinc reported strong figures for Q3 and nine months to December
Hindustan Zinc reported Q3 net profit of INR 2,701 Cr., up 23% year-on-year, mainly driven by higher volumes and metal prices, and net profit for the nine months to December 2021 of INR 6,701 Cr., up 22% year-on-year.
Revenues totalled INR 7,990 Cr. in Q3, an increase of 32% year-on-year, and over the year, zinc & lead LME prices were up 28% and 23% respectively.
EBITDA for the quarter was INR 4,392 Cr., up 33% year-on-year and 32% sequentially, and EBITDA for the nine months was INR 11,282 Cr., up 43% year-on-year.
Hindustan Zinc quarterly highlights
Mined metal production: 252kt
Refined metal production: 261kt
Saleable silver production: 173 MT
Zinc COP: $1,148 per MT
CEO Arun Misra said its delivered best-ever 9M mined metal production and historic-high quarterly refined metal production and at the current rate, it is confident it will break the one million mark this year. Hindustan Zinc is investing in leading technologies and equipment to produce value-added zinc alloy products and provide matching international quality in the domestic market.
"Our ESG journey is progressing well and we are happy to be ranked first globally in the Dow Jones Sustainability Index under environment category amongst the metals & mining peers," he said. "We stand committed to decarbonise our mining operations. We will invest US$1bn dollars over next 5 years in our climate change initiatives to bring down dependence on thermal power and progress on our journey of net zero by 2050."
Sandeep Modi, Interim CFO, said it delivered historic-high quarterly Revenue & EBITDA as well as highest-ever Net Profit since transition to UG mining.
"We maintained cost at almost same levels from last quarter despite continuously rising energy prices. Our sustained efforts on operational efficiencies & cost rationalisation along with favourable LME prices has enabled us to improve margins in these times and generate industry-leading returns for our shareholders." 
Operational Performance
Mined metal production for the quarter was at 252kt, up 3.4% year-on-year and 9M was at 722kt, up 5.5% year-on-year. This was on account of higher ore production at Sindesar Khurd, Rampura Agucha & Zawar mines, improvement in recoveries partly offset by lower mining grade. Sequentially mined metal production grew by 1.4% mainly due to higher ore treatment at Kayad and Sindesar Khurd mines and improvement in recovery.
Integrated metal production was 261kt for the quarter, up 11% year-on-year and up 25% sequentially. This was supported by better plant & mined metal availability and improved operating parameters. Integrated zinc production was 214kt, up 17% year-on-year and up by 32% sequentially. Integrated lead production for the quarter remained flat sequentially at 47kt but was down 10% year-on-year on account of Pyro plant (CLZS) operations on Zinc-Lead mode compared to Lead mode only. Overall, for the nine-month period, metal production was 707kt up 5% year-on-year in line with better plant and mined metal availability
Integrated silver production was 173 MT, down 5% year-on-year in line with lead production, and up 14% sequentially due to depletion of WIP. For the nine-month period, silver production was 4% lower year-on-year to 485 MT in line with the lower lead metal production and depletion of the Silver WIP.
Financial Performance        
Zinc cost of production before royalty (COP) was $1,148 (INR 85,969) per MT for the quarter, higher by 21% y-o-y and 2% sequentially. The COP for the nine months ended Dec'21 was $1,116 (INR 82,834) per MT, up 16% y-o-y. The COP has been affected by higher coal & commodity price increase (diesel, met coke etc.) partially offset by benefits from better volumes, operational efficiencies, and recoveries.
Projects Update
The commissioning of the Fumer plant at Chanderiya is delayed owing to Covid-19 restrictions including stringent visa guidelines for Chinese nationals. All efforts (including support from alternative parties) are in place to get the visa applications cleared and all efforts are in place to complete the commissioning by end of FY22.
ESG update
Board Level ESG & Sustainability Committee is formed, and its first meeting was held in December 2021.
Hindustan Zinc ranked 5th in Metal and Mining Sector in DJSI/S&P Global Corporate Sustainability Assessment (CSA) & 1st in Asia-Pacific region for Environment Category.
Chanderiya CPP & Debari units received 'Sword of Honour' & 5-star rating from British Safety Council.
Kayad and Rampura Agucha Mines conferred with '5 Star Rated Mines' by Ministry of Mines towards sustainable mining.
For Sustainability Goals 2025 - 3 years Engagement with International Union for Conservation of Nature (IUCN) for development of Biodiversity Management Plan from no net loss approach
Liquidity and Investment
As on Dec 31, 2021, the company's gross investments and cash & cash equivalents were INR 17,040 Cr. as compared to INR 23,662 Cr. at end of Sept'21. Net investments as at end of Dec 31, 2021 were INR 14,227 Cr. as compared to INR 19,103 Cr. at end of September 2021 and was invested in high quality debt instruments. Interim Dividend amounting to INR 7,606 Cr. (INR 18 per share) was paid in December.