Supply Chain & Operations
Hochschild Mining separates shares of resource subsidiary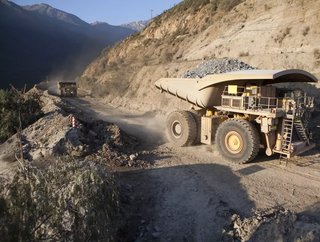 Hochschild Mining will demerge shares of its subsidiary resource company, Aclara Resources, to support the Penco project
Hochschild Mining Ltd. is a leading miner of precious metals that operates in South America. The group currently operates four mining sites on the continent, including three based in Peru and one in southern Argentina, which produce high-grade silver and gold deposits. Founded in 1911, the company survived the worst conditions in history and was able to expand its operations to Bolivia after the first world war, which presented opportunities for the production of Tin. 
Hochschild has centred its business model around mining discovery and continuous development, making its operations more attractive to investors and retaining interest from its shareholders. Following the group's latest announcement, it plans to release 80% of its equity in its wholly-owned subsidiary, Aclara Resources Inc., to the Toronto Stock Exchange (TSX). 
What is Aclara Resources? 
Aclara Resources is a rare earth mineral resources business that is currently in its early stages of development as it plans for mineral operations in Chile. The company's latest advancement is through its project called the Penco Module—previously called Biolantanidos—with a surface area of around 600 hectares, which are rich in minerals and other rare earth elements. 
Dividing shares of the mining business
Hochschild believes the demerger will encourage more opportunities for each of its businesses, by focusing each group's attention towards a specialised area of mining. Aclara will continue to expand its presence in the rare earth mineral sector as its long-term strategic focus and will benefit from a dedicated management team. This will allow Hochschild to focus on its primary industry and further precious metal mining operations.
The company's Chairman, Eduardo Hochschild says, 'This is the logical next step forward for our rare earth business. It is our belief that, as two standalone businesses, both Hochschild and Aclara will have the greatest potential for delivering long-term value creation. Each will have their own strategic focus on their respective products, their own dedicated management teams, separated access to capital and an independent valuation whilst maintaining a strategic relationship that will allow Aclara to benefit from Hochschild's track record on project execution and ESG. Furthermore, we believe that current and future Hochschild shareholders will also benefit from retaining a meaningful stake in a business that offers an exciting proposition in a high growth market'.

For more mining insights, check out the latest issue of Mining Global Magazine.