Supply Chain & Operations
How Randgold Resources delivers more than gold to Africa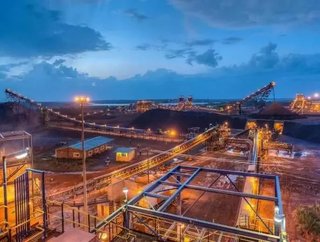 Its not all about generating value for stakeholders in the mining industry. Though that is crucial in the success of a company, as well as a key elemen...
It's not all about generating value for stakeholders in the mining industry.
Though that is crucial in the success of a company, as well as a key element of generating future investment, there are other elements that factor into the success of the mining industry.
Take Randgold Resources for example. Situated within the major greenstone belts of West and Central Africa, the company has a strong commitment to developing human capital as well as its natural resources for the benefits of stakeholders.
This is exemplified in its youth gold academy, a joint initiative between the company and an Ivorian sport promotion business called Team STL. The academy aims to provide talented but underprivileged children with a first-rate academic education, all against the backdrop of their golf training.
World Class deposits brining home town growth
Randgold Resources operates five world class mines across Africa – Loulo Gounkoto and Morila in Mali. Tongon in Cote d'lvoire and Kibali in the DRC. The company also has a major project in Massawa in Senegal and a portfolio of exploration projects in prospective gold belts of West and Central Africa.
At December 31 2015, two of the most productive mine deposits under Randgold were the Kibali deposit which produced 642, 720 oz of Gold and the Loulo Gounkoto complex which produced 630, 167oz of gold.
The Kibali mine has a reserve base at 11.6Moz and still growing, it ranks as one of the largest gold mines in Africa. Throughout the development of the project, $2 million has been invested in direct contribution to community development with $1 million on local economic development projects.
More than $1 billion has been spent with Congolese suppliers and contractors project to date.
Any human heart
Randgold is committed to protecting its most important assets – the people. In actual fact, 92 percent of all employees and contractors are host country nationals, while 100 percent of senior management teams at Loulo, Morila and Gounkoto are Malian.
The company spends upwards of $1.3million on formal training to create a knowledgeable, effective but most importantly safe mining workforce. In the last year, there has been a 25 percent decrease in the total injury frequency rate, with zero lost time injuries at Gounkoto and Morila.
All but one of mines are accredited to OHSAS 18001 International safety standard, with the Kibali mine being assessed this year.
Part of this commitment to safety has seen Randgold ensure that each mine site has an emergency response team, with rescue teams on hand for underground operations. There is also a number of refuge chambers where workers can seek shelter from rock falls or cave ins.
Sussing out the secret to sustainability
All of Randgold's mines are certified to ISO 14001 standard. To crunch some numbers, there has been a 45 percent decrease in significant environmental incidents in the last year while there has been an increase of 33 percent of energy used across all mines from clean energy sources.
$500,000 of investment was spent last year in protecting one of the DRC's natural world heritage sites, resulting in a 40 percent improvement in climate change disclosure from CDP.
A goldmine in golf
As noted above, in April 2016 Randgold and Team STL created the Cote d'lvoire's very first golf academy for children.  Designed to provide first rate education to over 100 children across the country, Chief Executive Mark Bristow believes it as testament to the company's commitment to growing and nurturing the future workforce of the local community.
"We are committed to discovering and nurturing talent in our host countries, and by giving youngsters the opportunity to develop their athletic as well as their academic potential, the academy will add an extra dimension to this drive," he said.
The October issue of Mining Global Magazine is live!
Follow @MiningGlobal
Get in touch with our editor Dale Benton at [email protected]