Supply Chain & Operations
Implementing Effective Maintenance Strategies for Long Term Production Goals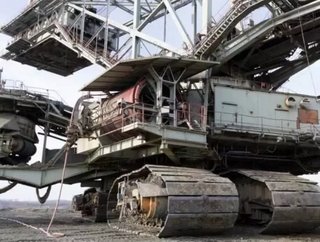 The management and maintenance of mining equipment, on average, ranges from 30 to 50 percent of total operating costs for the mine, and a figure that is...
The management and maintenance of mining equipment, on average, ranges from 30 to 50 percent of total operating costs for the mine, and a figure that is ever increasing. Every year the mining industry spends billions of dollars on equipment maintenance - in fact the total annual cost for engineering maintenance in the underground coal mining sector in Australia alone is $450 million - so it goes without saying that high quality and well scheduled maintenance is essential to keep operating costs down.
Cost saving is big news in the mining sector at the moment, with the likes of Sam Walsh, CEO at Rio Tinto speaking extensively about the need for strict budget management and a severely reduced bottom line. "Our cost-saving programme is gathering momentum and we have more than 1,500 separate initiatives that are helping us reduce costs and preserve margins, even in a climate of lower prices," he said. Therefore, in the mining industry, any technology or process that reduces unplanned downtime and increases productivity is in high demand.
Every year new strategies come to light regarding ways mining firms can maintain engineering equipment in the field environment more effectively, however there are still challenges associated with complexity, size, competition, cost and safety.
Furthermore, maintenance is especially difficult to optimize, and is often fraught with inefficiencies and excessive costs, owing to mining's special technical, physical and organizational challenges, for example:
Mining equipment is diverse, complex, costly, and usually mobile
Mine sites are dynamic environments often in remote, inaccessible locations
Maintenance costs typically comprise 30 percent to 50 percent of a mine's total operating costs
More than 60 percent of the total mine workforce can be almost exclusively focused on servicing or repairing complex assets in the field
Because maintenance substantially increases operating costs, an optimized strategy is required to maximize equipment uptime with the most efficient use of skilled maintenance staff.
The benefits of increased maintenance productivity also cuts across the organization, leading to improved safety, security, compliance, and environmental stewardship. Ultimately, improvements in any of these specific areas can lead to increases in productivity.
To control these costs, mining companies have, in the past, focused on areas such as optimizing scheduled maintenance operations, deferring non-essential maintenance, reducing maintenance manpower, controlling inventories of spare parts more effectively and using contract maintenance support. While some of these strategies still hold weight, there is a school of thought that is increasingly leaning towards better maintenance practices specifically for mobile equipment.
Obviously maintenance is a crucial part of any mining operation – that goes without saying. As much as possible, using planning, scheduling and ongoing monitoring, maintenance teams around the world are measured on their ability to ensure availability of machinery, minimal breakdowns and stay within their annual budgets. 
However, clearly this is a task that is impossible to ever perfect, due to several causes – largely, the inability to foresee all equipment failure, or emergency maintenance works. Convincing operations and/or production managers that you need to limit their productivity whilst carrying out these works is a tough challenge at the best of times – let alone at a time when resource prices are hitting record highs and everyone's under the pump to keep up productivity levels. 
However, as noted by Fabrico Barros, Reliability Processing Superintendent at BHP Billiton Iron Ore, there are certain important steps you can take to smooth the way. These include: quantifying the risk to the plant if production does not stop; demonstrate your contingency planning prepared so far; quantify the reasons the equipment needs this level of care; prove that the downtime now will generate long-term value for the business compared to "doing nothing" and minimise the downtime using appropriate planning techniques, the correct tools and the appropriately skilled people. 
Of course, unscheduled maintenance will happen when other systems have failed – be it the team's predictive maintenance approach, your RCM programme, human error, or using equipment above its stated capability. Gerard Wood, General Manager – Mining Asset Services, at The Bluefield Group observed: "Unscheduled maintenance usually exhibits itself by shutting the plant down without having to convince anyone. The problem is to convince the boss that the plant needs to be shutdown more often for scheduled maintenance and to avoid the unscheduled event. Having a detailed knowledge of the plant and being able to articulate the details is what convinces the boss." 
Best practice maintenance seems to come down, as do so many disciplines in this industry, to inter-departmental communication, and teamwork (or at least understanding). KPIs and day to day priorities may be different for maintenance and production and operations teams, but the long-term end goal for the business is the same – keep operations running efficiently, effectively and for the best productivity levels possible with your equipment.
With this in mind, maintenance managers need to work more effectively with production teams, assessing the weakest link and addressing the issue before any serious production issues arise.