Supply Chain & Operations
India's Larsen & Toubro lands largest mining equipment order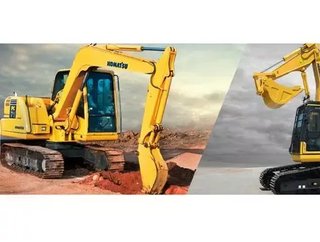 Company will supply 46 units of Komatsu Mining Equipment to Tata Steel for its operations in Odisha and Jharkhand...
The Construction and Mining Equipment business of Larsen & Toubro (L&T) has secured one of the biggest orders in its history to supply 46 units of Komatsu Mining Equipment to Tata Steel.
In a statement, the company, one of India's leading engineering, procurement and construction projects, manufacturing, defence and services conglomerates, states that the order consists of 41 units of Komatsu HD785-7, a 100-ton dump truck; three units of Komatsu WA900-3E0, a nine-cum wheel loader); and two units of Komatsu D275A-5R, a 410HP crawler dozer. 
It adds that the scope of work for the contract includes the supply of equipment and a full maintenance contract for up to 60,000 hours of equipment operation. It did not specify the contracts' values.
"Komatsu's superior products and L&T's seamless support over the years, paved the way for securing this prestigious order and we look forward to partnering India's largest steel producer - Tata Steel, in their growth journey," says S N Subrahmanyan, CEO and managing director of Larsen & Toubro, commenting on the order.
26 of the 46 units will be deployed at Tata Steel's iron ore mines in Joda, Noamundi and Khondbond in Odisha, while 20 units of Komatsu's 100-ton dump trucks will be deployed at Tata Steel's West Bokaro coal mines in Jharkhand.
Arvind K Garg, executive vice President and head - Construction & Mining Machinery Business, L&T, adds that the company is "delighted to receive this prestigious order from our esteemed client, Tata Steel for their iron ore and coal mines".
Tata Steel operates captive coal mines at Jharia & West Bokaro, in the state of Jharkhand, located within 200km from Jamshedpur, while its iron ore units are located in Noamundi, Joda, Khondbond and Katamati in the states of Jharkhand and Odisha. 
Shares of Larsen & Toubro moved higher by 4 percent to Rs 1,126 on the Bombay Stock Exchange following the company's announcement about the Tata Steel order. Furthermore, the conglomerate's management expects domestic ordering activity to gain traction in the second half (October-March) of the current fiscal year 2020-2021, given the Indian government's continuous focus on infrastructure and an uptick in economic indicators and tax revenues.
India's Oil and Steel Minister, Dharmendra Pradhan, recently stated at the Virtual National Mining Summit organised by the PHD Chamber of Commerce and Industry, that reforms in the mining sector have helped to distribute revenue equally to respective states. He asserts that there is a need to exploit, access, and monetise natural resources, and at the same time, leverage technology.