Supply Chain & Operations
Inside African Barrick Gold's Community Engagement Strategy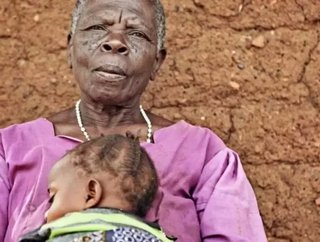 Barrick Gold is the largest gold producer in the world, and African Barrick Gold (ABG) is one of the most dominant producers on the African continent, c...
Barrick Gold is the largest gold producer in the world, and African Barrick Gold (ABG) is one of the most dominant producers on the African continent, consistently ranked within the top five mining companies. In the space of just a decade ABG has become Tanzania's number one gold producer.
The Company has three producing mines all located in the northwest of Tanzania, together with a number of exploration projects, all of which are a various stages of development including its recently acquired exploration land holdings in the highly prospective Ndori Greenstone Belt in Western Kenya. With such a flourishing portfolio, the Company is dedicated to maximizing return for its shareholders, which means that responsible mining is high on the agenda. ABG aims to deliver true value to its shareholders and its corporate philosophy is to earn a social license to mine within the communities it is located, thus developing a sustainable business model.
In order to achieve this, the Company has highlighted six core focus areas to ensure integrity, safety and environmental welfare >>>
Governance and ethics
Community relations
Security and human rights
Health and safety
Environment
Employee welfare
Chief Executive Greg Hawkins is in total support of employing such values and believes they underpin the business model. "Responsible mining is extremely important to ABG and its sustainably business model. Its something that we emphasis during all our interactions with regulatory bodies and government agencies but particularly with our employees so they really understand what our commitments are as an organisation to responsible mining.
"We have developed programs with all those bodies and our employees in areas of ethics, community relations and the environment with a strong focus on safety and health. We have a commitment to our employees to see them home, safe and healthy every day and it's those things that come together to form the responsible mining brand, ABG. We also have a high level of commitment to ensure we maintain good ethical standards and we apply all the legal regulations that are required. Ultimately, all that put together develops ABG as responsible miners," he says. 
Leaving a Positive Legacy
ABG believes that it is critical to establish mutually beneficial relationships with the local community as well as governing bodies. African Barrick Gold has a fully functioning Community Relations department that works closely with host communities to create and implement integrated development programs that take local priorities, concerns and needs into account. The focus for ABG is on long-term sustainable development.
"Our operations seek to tackle the on-going challenges of poverty, illegal activity and inadequate social service provision. In doing so, we liaise closely with local government authorities as well as a broad range of development partners," ABG says in a statement on their website.
Group-wide community investments in 2012 amounted to approximately US$14.4 million, almost a 95 percent increase on 2011. Approved community investment projects principally focus on access to education, healthcare, water and the development of local infrastructure.
Mitigating Risk
With great success comes great responsibility and ABG is only too aware of this. "We are committed to responsible environmental management and wise environmental stewardship. Our Environmental Policy drives our commitment to analysing, controlling and mitigating the impact of our operations," says Hawkins.
In order to manage environmental impacts effectively, ABG does the following >>>
Reporting systems record all significant environmental impacts and incidents;
Corrective measures are tracked and actions taken across all our sites
Regular third-party audits give ABG independent assessment of our performance.
"In 2012, we continued to enhance the ABG Group's environmental and permitting management systems in order to improve alignment with operational objectives," he says.
Employee Welfare Tops the Agenda
Underpinning all of this however is of course the safety and well being of ABG staff and employees. "The health and safety of our workforce is a critical component of our culture. We believe that every employee should go home safe and healthy every day and we are committed to keeping health and safety as a value that drives our overall performance," says ABG on its website.
"We have a comprehensive health, safety and risk management system for our underground and surface mining operations. We also place a strong emphasis on the training, competence, health and wellness of our employees. As part of this, we provide opportunities for learning, as well as reinforcing and monitoring the application of learned skills and knowledge on the job.
"We have made a significant investment in procedures and controls, and have implemented various health and safety training initiatives as a means of giving workers the skills and knowledge they need to perform their tasks in a safe and reliable way. We also require all contractors to provide and maintain a safe and healthy work environment, and ask that they meet, as a minimum, our health and safety standards."
As we mentioned earlier, with success comes responsibility and ABG takes this responsibility very seriously. Without healthy and happy employees, without a supportive community and without controls and measures, companies like ABG would fail to operate. Mining companies big and small should never underestimate the importance of strategic corporate social responsibility and the returns it can bring to the bottom line.