Supply Chain & Operations
Interview with BHP Billiton: How the Mining Giant Employs Tech Innovations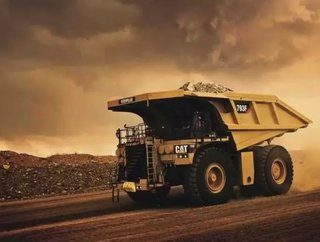 President of BHPs coal sector, Dean Dalla Valle explains how the company is boosting productivity by implementing new technology into their mining machi...
President of BHP's coal sector, Dean Dalla Valle explains how the company is boosting productivity by implementing new technology into their mining machinery
The age of technology has finally arrived in the mining sector. Companies are beginning to embrace new technological advancements, implementing a wide range of initiatives into their operations to increase productivity, reduce costs, and enhance overall safety performance. One of the major driving forces in boosting productivity has become automation.
In 2013, BHP Billiton's coal business produced 154-million tons of coal, including both metallurgical coal and energy coal. The company has been off to a great start in 2014, reporting record outputs for coal and achieving a production increase of 10 percent business-wide in the last quarter.
And while the depressed thermal and coking coal prices have significantly reduce the profitability of BHP's coal mines, the move towards automation is a game-changer for BHP. The recent deployment of driverless trucks has allowed the company to increase mining productivity while simultaneously reducing costs. We sat down with BHP's president of coal, Dean Dalla Valle to discuss the company's recent success and how the introduction of technology is improving it operations.
Implementing innovation
The concept of driverless technology isn't a new one for BHP. Since 2007, the company has been working with heavy machinery expert Caterpillar to innovative driverless vehicles, applying the game-changing systems into its iron operations in the Pilbara region of Australia. Since 2011, the company has been testing the high-tech systems for its coal business with trials in New Mexico.
The trials are aimed at testing the process and technology required to safely and efficiently operate these unmanned vehicles in a production environment as well as understand the production benefits and safety implications of using them.
Recently the company announced its looking to expand its driverless truck technology to coal mines in eastern Australia with a rollout planned later this year. 
"There's no doubt it will happen, and I'd like to think that within 12 months we will be running trials," said Valle.
One of the biggest benefits of robotic trucks is the ability to cut costs. With the use of unmanned vehicles, the company can reduce overhead, including the need to house, feed and employ four drivers. It can also improve efficiency and overall safety performance.
The use of automation allows the dangerous work of mining to be executed with significantly less human labor and error. The new technology has seven in-built safety features which prevent the trucks from colliding with one another as well as operating alongside manned vehicles. BHP cites safety as one of the main reasons for utilizing the technology.
"It's part of our long term strategy to investigate mining technology options to drive safety, productivity and efficiency," says Valle. "I believe there is a real opportunity for Australia to be harnessed, particularly if you bring together the tech-savvy workforce and our world class miners."
The use of automated drilling has also become a possibility. BHP has been applying its automated drill rigs, which are operated within BHP Billiton Mitsubishi Alliance in Western Australia. The use of automated drilling is safer and more cost efficient. The company plans to expand this scope of operation to all of its coal mines around the world.
"We continue to assess autonomous haulage for our coal operations, along with autonomous drilling," says Valle. "At this stage no decision on the detail has been taken."
Game changer
The rise of automation is leading to great things for the slumping coal industry.
According to Valle, modernizing coal mining in an era of productivity gains requires the company to work smarter. "To do this, we need high performing teams and we must ensure our people have the opportunities to develop their careers through mobility in the industry. There are also opportunities to improve productivity across the coal supply chain, including the costs of railing, trucking and shipping our coal to market, particularly Australia."
Lower than expected coal prices have caused many companies to shut down mines and lay off workers. With the introduction of driverless trucks, BHP is converting the stale industry into the next generation of mining.
"We are making some hard decisions and working to transform the culture of our industry and our business to ensure it is successful," says Valle. "We have invested in systems to standardize many aspects of the way we manage our business all over the world."
The future
The use of autonomous trucks is still in its infancy for BHP. Other companies like Rio Tinto have made waves in the industry, taking the technology and spreading it like wildfire across operations. BHP, however, is taking its time to ensure the technology is perfected.
"While the business is currently only in the early days of investigating autonomy, it is part of our long term strategy to investigate mining technology options to drive safety, productivity and efficiency," says Valle.
Beyond the driverless trucks at its coal mines, BHP is looking at other technologies to remove trucks from mines by using in-pit conveyers, crushers and other technology.
"Technology companies, small and large, need to look at how we can marry these skills together," says Valle. "There is a need there and I believe the smarts to do it are available."
The introduction of autonomous trucks has the potential to revolutionize the mining industry and BHP is on the forefront of doing so. The company knows machinery has the potential to play a vital role in minimizing downtime and boosting productivity, saving BHP valuable time and money.